Three accused of harassing Chinese fugitive in US head to trial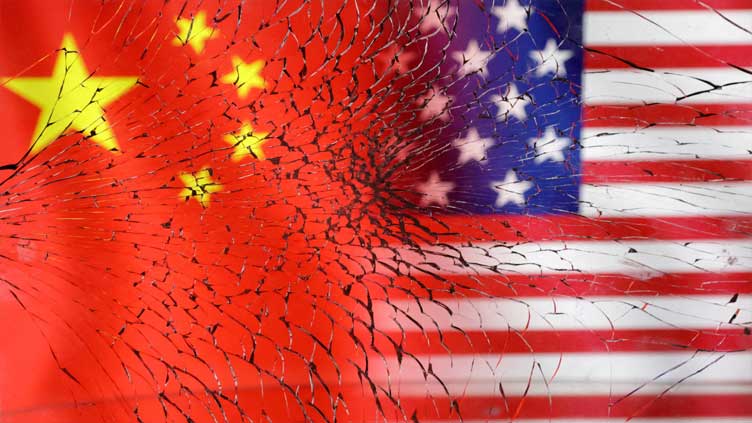 World
Three accused of harassing Chinese fugitive in US head to trial
NEW YORK (Reuters) - Three men accused of acting as illegal agents of China will face trial on Wednesday in the United States, part of an escalating crackdown on what U.S. prosecutors call Chinese state-backed intimidation of dissidents and fugitives overseas.
Federal prosecutors in Brooklyn say Michael McMahon, Zheng Congying and Zhu Yong pressured a New Jersey resident to return to China to face bribery and embezzlement charges, one example of what they describe as a global repatriation campaign by Chinese law enforcement known as "Operation Fox Hunt."
Prosecutors say Zhu and others in 2016 hired McMahon, a private investigator and former New York City police sergeant, to watch and investigate the New Jersey resident, a Chinese citizen who has lived in the United States since 2010 and is referred to in court papers as John Doe.
They said Zheng in 2018 tried to break into John Doe's home and left a handwritten note on the front door reading in Chinese, "If you are willing to go back to the mainland and spend 10 years in prison, your wife and children will be all right."
All three men have pleaded not guilty to charges of acting as Chinese agents without notifying the U.S. Attorney General, as required by law.
Opening statements are set to take place on Wednesday before U.S. District Judge Pamela Chen in Brooklyn federal court.
Since the arrests of McMahon, Zheng and Zhu in 2020, federal prosecutors have brought several similar cases, including one unveiled last month accusing two New York City men of operating a clandestine Chinese "police station" in Manhattan's Chinatown neighborhood.
The Department of Justice has been ramping up probes into what it calls "transnational repression" by U.S. adversaries such as China. China has dismissed many of the cases as U.S. attempts to disparage its efforts to pursue criminal suspects overseas.
McMahon's lawyers have said he believed he was being hired to help a Chinese construction company recover losses.
"He understood that he was doing an investigation for civil purposes," his lawyer, Lawrence Lustberg, said in a court hearing on Tuesday.
Zhu's lawyers wrote in court papers that he was asked to locate someone to collect a private debt in the United States. Zheng's lawyers have said he "did not have information that the activities he was engaging in were directed by the People's Republic of China."