No imminent threat of China invading Taiwan, says senior U.S. official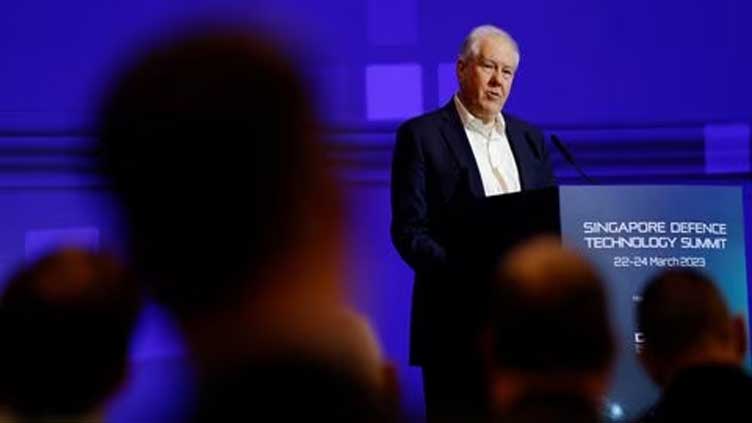 World
No imminent threat of China invading Taiwan, says senior U.S. official
SINGAPORE (Reuters) - The United States does not see an imminent threat of China invading Taiwan but is ready to defend the self-ruled island, a senior U.S. official said on Thursday in Singapore.
Tensions have simmered between the two major powers as China becomes more assertive in its territorial claims over Taiwan and in the South China Sea, while the United States shores up alliances across the Asia-Pacific region to counter Beijing's influence.
"I don't certainly see any imminent threat. Hopefully that is something that would never materialise," U.S. Air Force Secretary Frank Kendall said on the sidelines of a defence technology conference in Singapore.
"Anyone who contemplates an act of aggression that would involve the United States is making a very serious mistake," he said.
Beijing reacted with fury last year when former U.S. House Speaker Nancy Pelosi visited Taiwan, launching live-fire military drills around the island. Beijing sees Taiwan as an inalienable part of China.
Kendall said China has done "a number of things that are fairly aggressive", including "militarising" the South China Sea, the strategic trade corridor in which several countries have overlapping claims.
China claims most of the waterway as its territory and has said the United States is the biggest driver of militarisation in the region.
The Chinese military said on Thursday it monitored and drove away a U.S. destroyer that had illegally entered waters around the Paracel Islands in the South China Sea. The U.S. Navy said China's statement was inaccurate.
Kendall also pointed to the presence of a suspected Chinese surveillance balloon in U.S. airspace in February as an "act of aggression" but said it was "not a serious military threat" and unlikely to happen again.
Beijing denied the balloon was a government spy craft.
Kendall called on the two countries to work together, saying "we should be working to increase our cooperation, not decreasing (it)".