Indonesia's Bali wants to tighten visa requirements for Russian tourists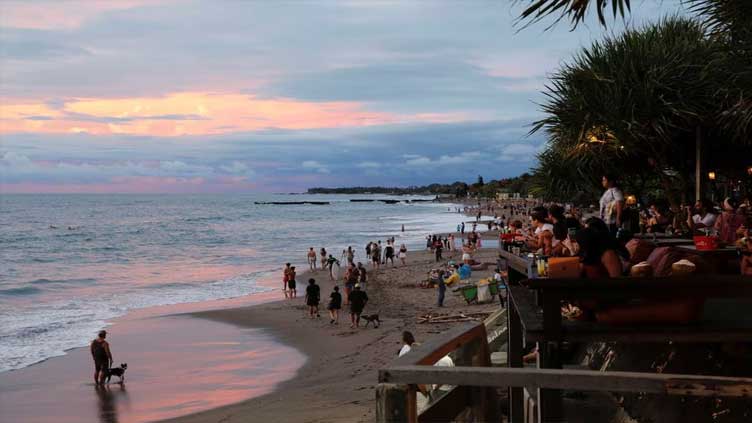 World
Indonesia's Bali wants to tighten visa requirements for Russian tourists
JAKARTA.(Reuters) - Authorities in Indonesia's popular holiday island of Bali have asked the central immigration agency to cancel a visa-on-arrival policy for Russian and Ukrainian nationals after tourists were found working illegally.
Russian nationals are among the biggest groups of foreign arrivals in Indonesia, according to official tourism data. At least four Russian citizens were deported this month for visa violations and immigration authorities have repeatedly warned foreigners in Bali against working on tourist visas.
Bali Governor I Wayan Koster said on Sunday he has asked the Ministry of Law and Human Rights to tighten visa requirements by cancelling the visa-on-arrival facility specifically for Russian and Ukrainian citizens due to a series of violations.
"Because they are at war, so they flocked to Bali, including those who sought comfort or came to work here," he said, according to a post on the immigration agency's Instagram account. He added these two countries were singled out because their citizens' infractions were more "significant" than those of others.
He did not provide details on the violations.
The move comes as Indonesians take to social media to complain about some Russian tourists' actions in Bali, including a model who posed nude at a sacred tree and a man who allegedly hit a pedestrian while driving under the influence of alcohol.
Indonesia's Tourism Minister Sandiaga Uno on Monday said, "the number of tourists from Russia and Ukraine who have...caused problems is not yet significant". He added he would discuss the issue with stakeholders and that any plans to change visa rules must be "carefully reviewed".
A spokesperson for Indonesia's immigration agency, which is under the law ministry, declined to comment, while the embassies of Russia and Ukraine in Jakarta did not immediately respond to requests for comment.
Indonesia allows nationals of certain countries to apply for a visa upon landing in the country, while others have to apply before departure.
More than 77,500 Russians arrived in the Southeast Asian country between September 2022 and January 2023 as COVID-19 restrictions were eased, compared with about 88,000 in the same period just before the pandemic.
About 8,800 Ukrainian visitors arrived between September 2022 and January 2023.
Known for its beaches, temples, waterfalls and nightlife, Bali drew 6.2 million foreign visitors in 2019, the year before the pandemic.