Last Updated On 28 March,2018 06:51 am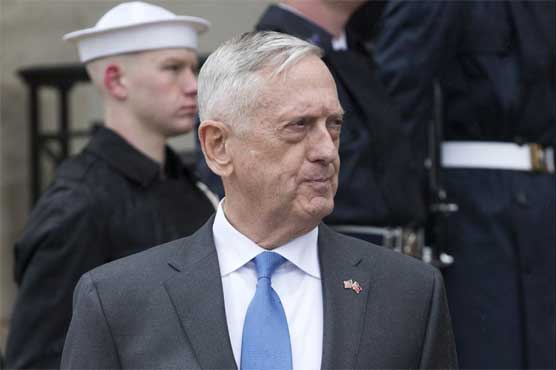 Russia's poisoning of a former spy in Britain is part of a strategy designed to divide the West.
WASHINGTON (AFP) - Russia s poisoning of a former spy in Britain is part of a strategy of conducting operations, and then denying responsibility for them, that is designed to divide the West, US Defense Secretary Jim Mattis said Tuesday.
A day after Washington announced it was expelling 60 Russians in a show of support for Britain, Mattis said President Vladimir Putin s denials of responsibility for the poisoning of Sergei Skripal in southern England could not be taken seriously.
And he said it carried echoes of Russia s 2014 invasion and subsequent annexation of Crimea carried out by armed men dressed in military fatigues but who were not wearing insignia.
"They re doing things that they believe are deniable," Mattis told reporters.
"And so they re trying to break the unity of the Western alliance, NATO and -- and that sort of thing," he said.
"They take the insignia off soldiers uniforms and they go into Crimea. They say they have nothing to do with what s going on with the separatists in eastern Ukraine," Mattis added.
"I m not sure how they can say that with a straight face."
While most Western countries have pointed the finger firmly at Moscow, Britain s opposition leader Jeremy Corbyn has raised doubts that Putin was behind the poisoning, suggesting it might have been the work of "mafia-like groups" in Russia.
US President Donald Trump has been accused by his opponents of being too friendly towards Putin, criticizing him for failing to confront the Russian leader over the poisoning in a phone call last week when he congratulated him on his re-election.
However the banishing of the 60 Russians was the largest ever mass expulsion to be ordered by Washington.
It was accompanied by a warning from the White House that ties between Washington and Moscow could only improve "with a change in the Russian government s behavior."