Last Updated On 07 March,2018 09:00 pm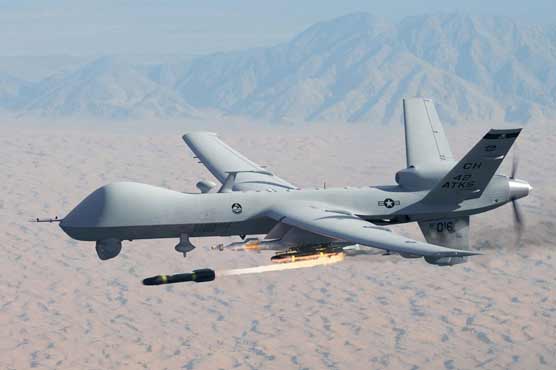 Terrorists killed in US drone attack in Kunar belonged to Tehreek-e-Takiban Pakistan (TTP).
KUNAR (Dunya News) – A US drone attack carried out in Afghanistan province of Kunar killed at least 20 suspected militants on Wednesday.
According to sources, the terrorists killed in the US drone attack belonged to Swat area of Pakistan and affiliated with Tehreek-e-Takiban Pakistan (TTP).
The sources further informed that one of the terrorists killed in the attack was identified as Ustad Yaseen who is stated to be responsible for training suicide attackers.
The US military has escalated attacks in Afghanistan under a new strategy announced by President Donald Trump in August.
Washington currently maintains 8,400 soldiers in Afghanistan, with NATO troops making up another 5,000.
Civilian casualties caused by NATO forces have been one of the most contentious issues during the 16-year military campaign in Afghanistan, prompting strong government and public criticism.
Afghanistan is still suffering from insecurity and violence years after the United States and its allies invaded the country as part of Washington's so-called war on terror. The military invasion removed the Taliban from power, but the militancy continues to this day.
The war in Afghanistan is the longest in US history with a cost of about $1 trillion. More than 2,400 Americans have died and another 20,000 have been wounded since the invasion in 2001.