Last Updated On 23 January,2018 08:13 am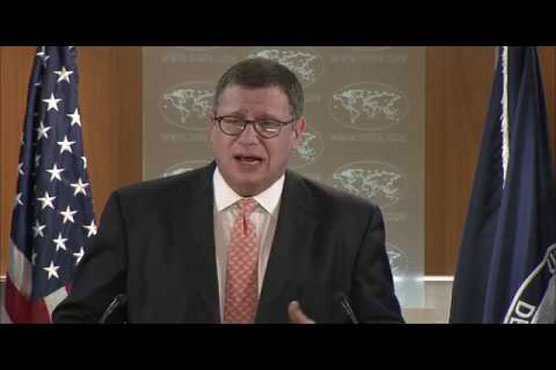 United States sternly criticized Russia's failure to rein in its Syrian ally Bashar al-Assad.
WASHINGTON (AFP) - The United States sternly criticized Russia s failure to rein in its Syrian ally Bashar al-Assad on Monday after reports of a new regime chemical weapons strike.
Rights monitors say 21 people, including children, suffered breathing difficulties Monday after an alleged chemical attack on a besieged rebel enclave outside Damascus.
Washington is not yet in a position to confirm the latest report, but officials noted that Russia has hamstrung UN efforts to probe previous allegations of regime atrocities.
"Civilians are being killed and it is not acceptable," Steve Goldstein, US under secretary of state for public diplomacy and public affairs, told reporters in Washington.
Asked whether the United States would raise the issue at the UN Security Council, Goldstein said: "We ll see tomorrow."
"Russia had failed to rid Syria of chemical weapons, and they ve been blocking chemical weapons organizations. Enough is enough," he warned.
The United States has urged Russia to compel Assad to take a United Nations-brokered peace process in Geneva and Vienna seriously and come to the table.
But Moscow -- along with Iran and Turkey -- has been running a parallel peace initiative under its own auspices out of Astana and Sochi, and the eight-year-old civil war continues.
In 2013 the previous US administration, under president Barack Obama, balked at striking Syria over its alleged chemical arms use, choosing to work with Moscow on a disarmament plan.
Obama s successor in the White House, President Donald Trump, launched a cruise missile strike against a Syrian airbase in April 2017 in response to an alleged chemical attack.
But US military action in Syria has otherwise been focused on defeating the Islamic State jihadist groups -- and thus-far ineffective diplomatic efforts to end the civil war.