Russia warns Ukraine against stoking conflict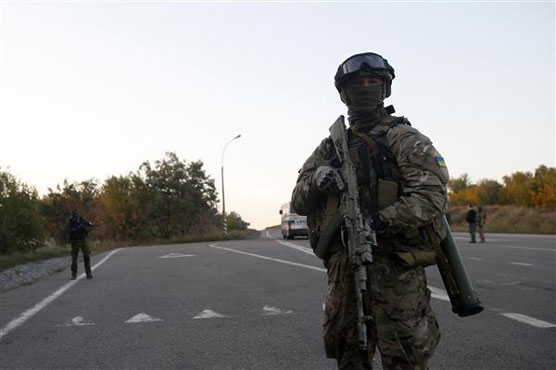 He said the shaky truce in eastern Ukraine is being violated
MOSCOW (AFP) - Russian Foreign Minister Sergei Lavrov warned Kiev on Wednesday against using force in the conflict in eastern Ukraine, where violence rose sharply this week.
"We are warning our Ukrainian colleagues against attempts to once again return to the scenario of force," Lavrov said at a press conference in Moscow.
He said the shaky truce in eastern Ukraine is being violated, highlighting a rocket strike on a bus full of civilians on Tuesday that killed 12 people.
"The shooting has become massive," he said.
"The tragedy regarding the deaths of bus passengers is on everyone s lips," he said. "We demand a thorough and objective investigation."
He stopped short of accusing Kiev of hitting the bus, the worst loss of civilian life since a September 5 truce aimed at ending the nine-month war between Ukrainian government forces and pro-Russian rebels.
The Ukrainian government said the rocket was fired from a rebel-controlled area while the insurgents accused Kiev s own volunteer battalions.
"There are... several versions, we need to examine them," Lavrov said, urging the Organisation for the Security and Cooperation in Europe, which has a mission in Ukraine, to shed light on the incident.
A statement on the foreign ministry website described the attack as a "provocation" meant to destabilise the truce.
"We cannot allow criminal provocation to create pretexts for escalation of the situation, militaristic hysteria and resumption of fighting in southeastern Ukraine," it said.
Another foreign ministry official, human rights representative Konstantin Dolgov, condemned the bus attack as "another crime by Kiev s forces."