Six-year-old detained in Virginia for shooting his teacher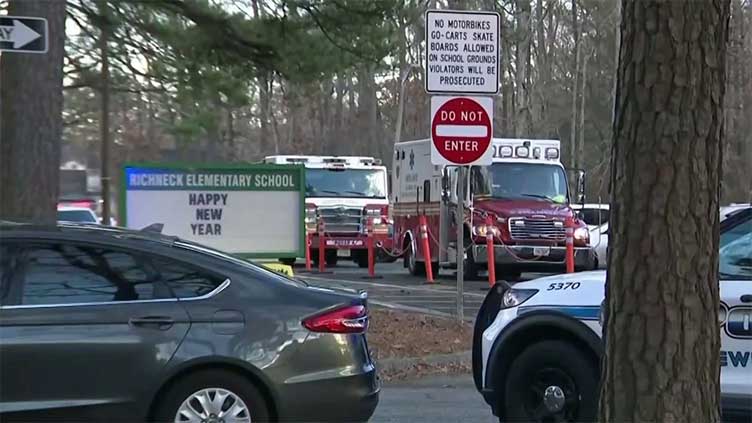 WeirdNews
Six-year-old detained in Virginia for shooting his teacher
(Web Desk) – According to the police, a teacher was critically injured on Friday, when a six-year-old child opened fire in an elementary school classroom in the eastern US state of Virginia.
The incident at Richneck Elementary School in the coastal city of Newport News did not result in any injuries to students.
"The student is a six-year-old boy. Steve Drew, the local police chief, stated at a news conference that "this was not an accident shooting" and that "he is currently in police custody."
The police described that the victim, a teacher around 30, had potentially fatal injuries.
George Parker, the city's superintendent of schools, expressed his dismay and discouragement.
"To ensure that adolescents do not have access to firearms, we need the community's assistance," he said.
The US is plagued with school shootings, and one recent tragedy saw seven university students killed in November 2022 when fighting broke out on two campuses in the states of Idaho and Virginia.
Another significant occurrence happened in May of last year when a gunman, age 18, opened fire in Uvalde, Texas, killing 19 children and two instructors.
Since a shooter killed 20 children and six adults at Sandy Hook Elementary in Newtown, Connecticut, in December 2012, the Texas shooting was the bloodiest at a US grade school.
According to the Gun Violence Archive database, there were an estimated 44,000 gun-related deaths in the US last year, with half of those deaths being suicides and the other half being homicides, accidents, and self-defence.