China's Nio, Changan Auto to jointly develop battery-swapping EVs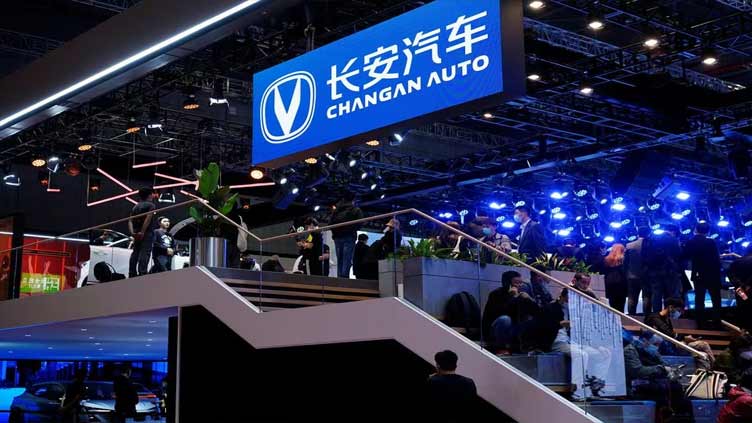 Technology
The partnership is aimed at helping Nio improve profitability
SHANGHAI (Reuters) - Nio said on Tuesday it would partner with Changan Automobile to develop battery-swapping electric vehicles, in an attempt by the loss-making Chinese EV maker to ease costs.
The partnership will also see Nio and state-owned Changan on building and sharing battery-swapping stations and standardising batteries, Nio said in a statement to Reuters.
The partnership is aimed at helping Nio improve profitability, as it trims its workforce and defers long-term investments to improve efficiency and reduce costs in the face of growing competition, which began after U.S. auto maker Tesla kicked off a price war at the beginning of the year.
Battery swapping allows drivers to replace depleted packs quickly with fully charged packs, rather than plugging the vehicle into a charging point.
Swapping could help to ease the strain on power grids at peak times when drivers recharge, but industry analysts and executives expect it would only become feasible if batteries become more standardised.
Nio, with a plan to nearly double the total number of such stations in China this year, is one of a handful of EV makers betting on battery swapping as a major power option for EVs.
Other EV makers say such facilities are too costly and prefer offering fast charging technologies and extended-range hybrid models to solve range anxiety for users.
Changan and Nio ranked seventh and eighth in terms of EV sales in the first nine months in China with 123,322 units and 109,993 units, respectively, according to data from China Passenger Car Association.
By Nov. 21, Nio had 2,113 battery swapping stations in China and nearly 1 million charging poles.