Brazil seek Chinese semiconductor technology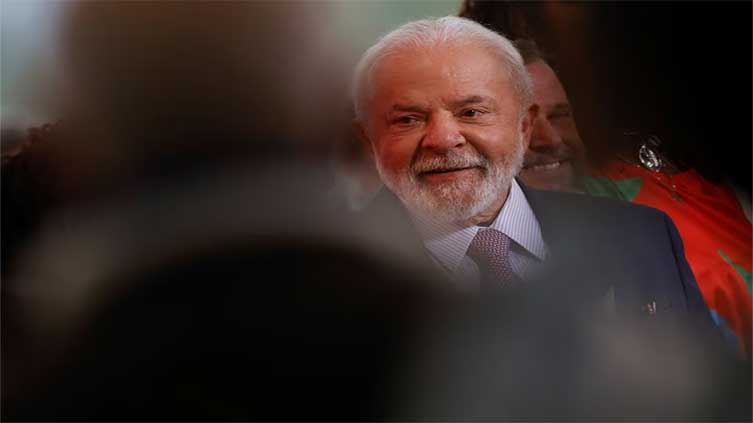 Technology
Brazil seeking Chinese semiconductors and industry, vows not to be forced by foreign pressure
BRASILIA (Web Desk) - Brazil will seek Chinese technology and investment to develop a semiconductor industry in the South American country despite U.S. attempts to discourage association with China in this area, says a senior presidential adviser.
Semiconductors will be a priority on President Luiz Inacio Lula da Silva's visit to China next week. His top foreign policy adviser, former Foreign Minister Celso Amorim, said Brazil cannot afford to take sides in growing tensions between China and the United States. Lula's trip will seek Chinese cooperation in fostering Brazil's sustainable development and digital economy.The countries are preparing to sign agreements on the Sino-Brazilian CBERS small satellite program started in 1988, along with accords on production of communications and microelectronics equipment, Amorim said in an interview.
The U.S. government has suggested that associations with the production of Chinese microelectronics would not be welcome, which could affect Brazilian plans to produce semiconductors amid a global shortage."I don't pay attention to messages. If the U.S. wants, they can propose bigger and better conditions and that's it, and we will choose theirs," Amorim said.
"We have no preference for a Chinese semiconductor factory. But if they offer good conditions, I don't see why we refuse. We are not afraid of the big bad wolf," he commented, when asked about U.S. discouragement of technology deals with China.
Lula's trip to China comes less than two months after he met with U.S. President Joe Biden at the White House, as Brasilia aims for a pragmatic foreign policy balancing ties with its top trading partners despite growing tensions between the two.Amorim said Brazil does not see the world divided between China and the United States and will not adopt an ideology from either of them, be it "international communism or the war of democracies against autocracies."
He added: "I cannot condition where I am going to buy a chip, or something else, to these values. In fact, the chip is not impregnated with these values, it is value free."
Lula is expected to visit the factory of Huawei Technologies, the Chinese telecommunications giant that has been operating in Brazil for 20 years.
A supplier of much of the fourth- and fifth-generation mobile technology (4G and 5G) in Brazil, Huawei had the approval of its new technologies suspended by the U.S. government, which classified the company as a risk for national security.Under pressure from the Trump administration, Bolsonaro weighed banning the use of Huawei equipment in Brazil's 5G network, but dropped the idea later.