How France plans to regulate the realm of internet influencing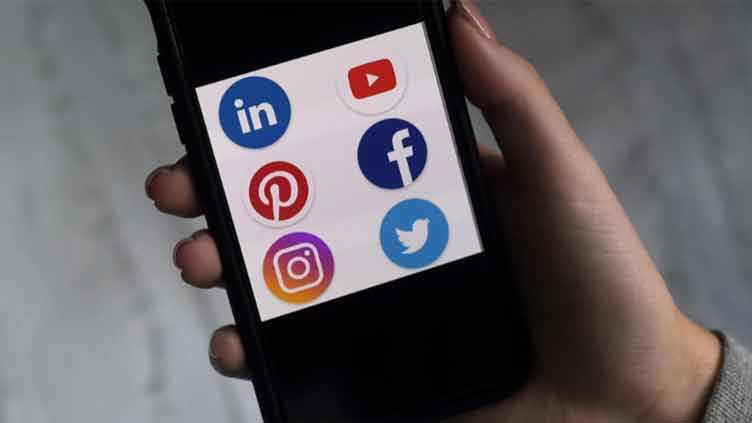 Technology
How France plans to regulate the realm of internet influencing
(AFP) - The French government this week launched a month-long public consultation in a bid to set up a code of good conduct for internet influencers. The project proposes to better protect consumers as well as makers of creative content, and will also allow the Economy Ministry to keep fiscal tabs on a very lucrative market.
The profession of influencing has expanded rapidly over the past few years and today represents several socio-economic challenges in France and around the world.
In order to tackle the issues, the French Minister of the Economy Bruno Le Maire on Monday launched an online public consultation, to run until 31 January, with the aim of setting up a framework to better regulate this booming sector.
An influencer is someone who uses their celebrity status to sell products or services to their viewers or followers through their social media platforms, be it YouTube, Snapchat, Twitter, Facebook or Instagram.
The activity affects young people in particular, with companies from Dior to McDonald s vying for attention with product placement via influencers.
Of the 150,000 influencers in France, it is estimated that on average, most earn less than €5,000.
But, in some cases, a single Instagram post published by an influencer who has more than three million subscribers can be paid up to €25,000.
Responsibility
"Millions of you consult their opinions, their recommendations in the field of fashion, sport, beauty, travel. They therefore play a role in our daily lives. It gives them a special responsibility", Le Maire explained in a video for the launch of the consultation site on Monday.
"The vast majority of them obviously respect the rules. But there are also certain scams or sometimes quite simply certain oversights," Le Maire said.
The consultation focuses on 11 measures divided into four themes: influencer obligations and rights, intellectual property, consumer protection and industry governance.
It was jointly developed by the regulatory authority, consumer associations, professional associations and influencers themselves.
In parallel with this consultation, eight working groups will be conducted in January and February between the ministry and the representatives in the sector.
"Influencing represents an opportunity for personal and professional development, and it is my role as Minister for the Economy and Consumer Affairs to support them properly, without imposing disproportionate obligations on the sector," Le Maire concluded.
Big bucks
Reality TV stars in France are among the front-runners of the influencing trend.
According to a document obtained by the France 2 television documentary film team "Complément d Enquête", many of them are "coached" by Magali Berdah and her agency Shauna Events.
Her agency takes a 20 percent commission on publicity operations, sometimes much more depending on the personality profiles. In 2020, Shauna Events reported €3 million in profit.
Three years ago, Shauna Events was bought by a multinational entertainment company, Banijay, led by Frenchman Stéphane Courbit, which has nearly €3 billion in turnover.
The group produces 2,800 hours of TV programs every year, reality TV series as well as shows for presenters, such as Nagui or Cyril Hanouna.
Cult sequences from the shows create a media buzz that leads to a cycle of remonetisation, media strategist Mathieu Jabaud told France 2.
"This raises the influencer s community, who will then be able to sell their campaigns, their special operations, brand content, at a higher price".
Transparency
The French government s desire therefore to establish a code of good conduct in this digital Wild West will include a legal status for influencers, forcing them to be more transparent on their income for tax purposes.
A system of contracts would also extend to agents who handle the influencers, as well as brands involved in the advertising process.
According to the Statista Institute, in 2020, more than 36 million people in France were registered on a social network, with around 70 percent accessing them on a daily basis.
If the French state is taking a close interest in social media and its scope for advertising, it is because of its capacity to trap unwary consumers.
Controversies regularly occur over the practices of influencers who do not always reveal the relationships that bind them to certain brands, or convey false information about products.
French influencer Nabilla Benattia-Vergara, with her 7.3 million subscribers has been known to earn €10,000 for a short video featuring a product.
However, the reality TV star was ordered to pay a fine of €20,000 for promoting stock market services on Snapchat in 2018 without mentioning that she was paid for it.
In a "story" on the social network, she highlighted the free service offered by a stock exchange site and the prospect of substantial earnings, but without specifying the advertising nature of her publication.
The French Directorate General for Competition, Consumer Affairs and Fraud Control (DGCCRF) equated the practice to "misleading commercial practices".
Health quacks
France is also aware of the power of influencers when it comes to dispensing advice, in particular in the health sector.
Chinese video-sharing app TikTok is flooded with unqualified influencers who peddle misinformation, from vaccine and abortion-related falsehoods to health myths -- often to boost engagement and views -- in what experts say can have a serious impact on medical decisions.
In one of the most popular TikTok videos in the United States, which garnered over 2.5 million views, one woman -- whose profile did not mention her qualifications and described her only as a "child of mother nature" -- zealously promoted "onion water" as a flu remedy.
A TikTok spokesman told the French news agency AFP the platform removes content that qualifies as medical misinformation that is "likely to cause significant harm." The onion water videos, he added, did not cross that threshold of "significant harm" and were therefore left untouched.
That approach, many experts say, underscores the challenge facing social media platforms trying to find ways to eliminate misinformation without giving users the impression that they are trampling on free speech.