Amid dark days for Chinese football, youth team provide glimmer of hope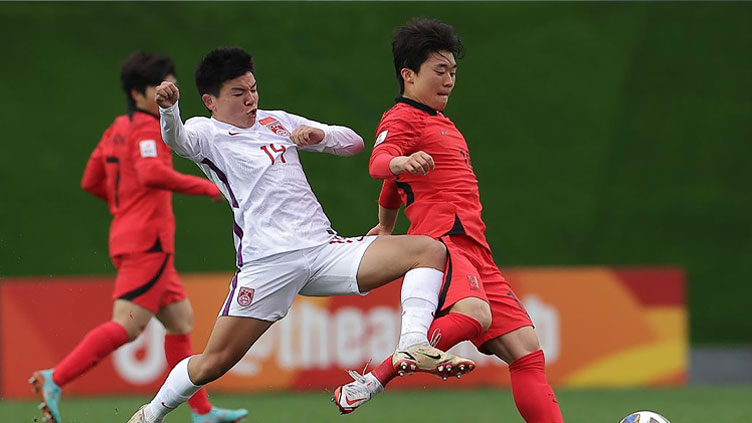 Sports
The senior China team has not appeared at the World Cup since their debut in 2002
BEIJING (Reuters) - Chinese football has offered few reasons for optimism in recent years but there was a sliver of light on the far horizon when the country's youth team departed Uzbekistan on Monday after exiting the Under-20 Asian Cup.

Coach Antonio Puche and his team flew out of Tashkent after a narrow quarter-final defeat at the hands of 12-times champions South Korea that saw China narrowly miss out on a place at the U-20 World Cup in Indonesia later this year.

Rather than despondence at adding to the lengthy list of Chinese footballing failures, Puche thought his team had restored a bid of pride. "Before we came here nobody believed in this team, only the people inside our dressing room, our staff, our players, our people," said the 50-year-old Spaniard.

"Nobody believed. In this situation we are very, very happy because we are in the top eight in Asia, this team." The senior China team has not appeared at the World Cup since their debut in 2002, and no Chinese men's team at any level has qualified for the finals of a global tournament since 2005.

The Chinese Super League, meanwhile, has been in a state of flux with clubs, including 2020 champions Jiangsu Suning, closing due to financial mismanagement and high-profile foreign players and coaches leaving the country due to the pandemic.

There were low expectations for the U-20 side in Uzbekistan because of the limited international exposure for the players during China's extended isolation during the pandemic.
Drawn to face regional heavyweights Japan and Saudi Arabia in the group phase alongside Central Asians Kyrgyzstan, an early return home was seen as the most likely outcome.

But after a narrow defeat by Japan in their opener, China beat defending champions Saudi Arabia before securing a 1-1 draw with Kyrgyzstan to advance to the knockout rounds. That meant an upset victory over South Korea in the quarter-finals would see China take one of Asia's four spots at the U-20 World Cup finals in May.
It was not to be, however, as four games in 11 days caught up with Puche's exhausted youngsters, but China did take the heavily favoured Koreans to extra time before losing 3-1.

The Spaniard was upbeat about the campaign. "In the last year Chinese football suffered a lot," Puche said. "For us to go to the top eight is very good for the country, for football. "I'm very happy because before we came here I told my players that it's necessary for the people in China to believe in you. If not, it's impossible (to be successful).
"We have to give them the first step because the people will move if you push. I'm very happy for that and if we're working in this way then Chinese football has a great future."