Pakistan eagerly anticipating Beijing Winter Olympics, against politicization of sports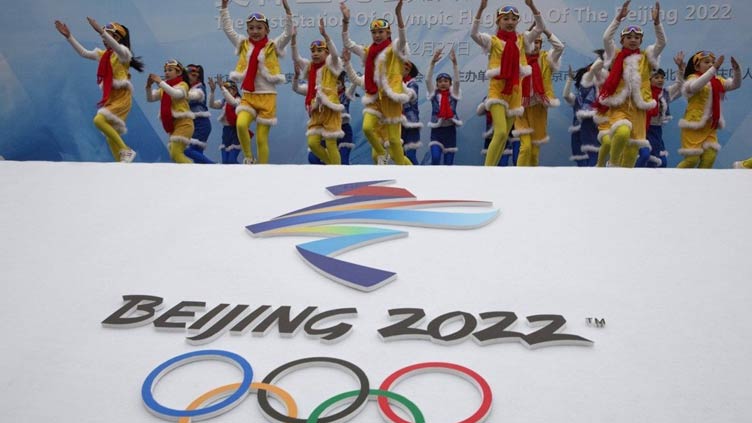 Sports
Pakistan is set to send its biggest delegation to what will be the country's fourth Winter Olympics
(Reuters) – Pakistan is looking forward to participating in the upcoming Beijing Winter Olympics with its highest number of athletes yet, according to the head of the Pakistan Olympic Association (POA), who stressed that he is completely opposed to any attempts to politicize sport.
In an exclusive interview with the China Media Group (CMG) on Wednesday, Syed Arif Hasan, the POA president, said he is looking forward to once again leading the Pakistani delegation at a major international sporting event.
Recalling his memorable experiences at the 2008 Summer Olympics in the Chinese capital, he said he is full of expectations for the fast approaching Winter Olympics, which are now just 50 days away.
"The impressions are very, very strong as far as those Games (the Beijing 2008 Summer Olympics) are concerned. It was a fantastic Games, exceptionally well organized, very well-run and, of course, the competition was of a very high quality. So everything I think overall was done in an excellent and an exceptional manner. We are really looking forward to the Games," said Hasan.
Pakistan is set to send its biggest delegation to what will be the country s fourth Winter Olympics after three Pakistani athletes qualified for the cross-country and alpine skiing competitions, including its first ever female participant. Hasan said the trio are currently training hard and will give it their all in Beijing.
"All three (athletes) are actually relative newcomers in the winter events of the Olympics. And their efforts are to improve their own performance and do the best that they can," he said.
Regarding the seemingly malicious attempts of some Western countries to interfere in the Beijing Winter Olympics, Hasan emphasized that the purpose of the Olympics is to eliminate any hostility and provide a platform for peaceful exchanges between nations and their peoples. He said he is firmly against the politicizing of sporting competitions.
"It is an interaction between athletes. It is an interaction between the people of all the countries who are coming to play and participate in the Games. That is what we should be looking at, and I m sure that the athletes will really enjoy themselves despite whatever the thing is, because as far as we are concerned, we are going in full force and participating in the best manner that we can," Hasan said.