PPP strips Sardar Latif Khosa of membership for 'pleading case of rival party head'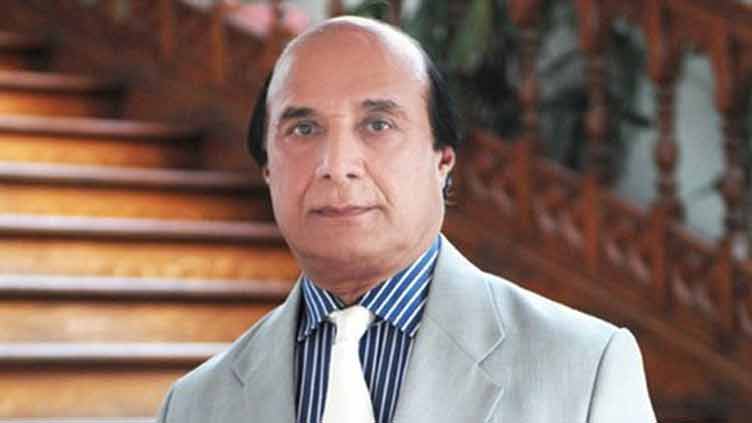 Pakistan
The party suspended Khosa's membership after he failed to reply to a show-cause notice
LAHORE (Web Desk) - The Pakistan Peoples Party (PPP) on Friday suspended the party membership of seasoned politician and former Punjab governor Sardar Latif Khosa.
The former senator was also deprived of PPP's central executive committee (CEC).
سیکریٹری جنرل پیپلزپارٹی سید نیر حسین بخاری نے سردار لطیف کھوسہ کی رکنیت معطل کردی

سیکریٹری جنرل پیپلزپارٹی نے سردار لطیف کھوسہ کی سینٹرل ایگزیکٹو کمیٹی کی رکنیت معطل کردی

سیکریٹری جنرل پیپلزپارٹی سید نیر حسین بخاری نے ایک ہفتہ قبل
سردار لطیف کھوسہ کو شوکاز نوٹس جاری کیا… pic.twitter.com/M0ygydNgGL

— Pakistan Peoples Party - PPP (@PPP_Org) September 22, 2023
According to PPP Secretary General Nayyar Bukhari, the decision was taken after lawyer Khosa failed to reply to the show-cause notice issued to him by the party last week.
On Sept 14, the seasoned leader was issued a show-cause notice for defending and representing the head of another political party without prior approval of the party's leadership in court.
"You being a member of Central Executive Committee of Pakistan [Peoples Party] are defending/ pleading/ representing a head of another political party without prior approval of leadership in corruption cases in which he has been convicted and in a case against him under official secret Act, while delivering a speech in lawyers function you criticized the state policy regarding cipher," said the notice served to Mr Khosa.