PM summons meeting to allay allies' concerns on census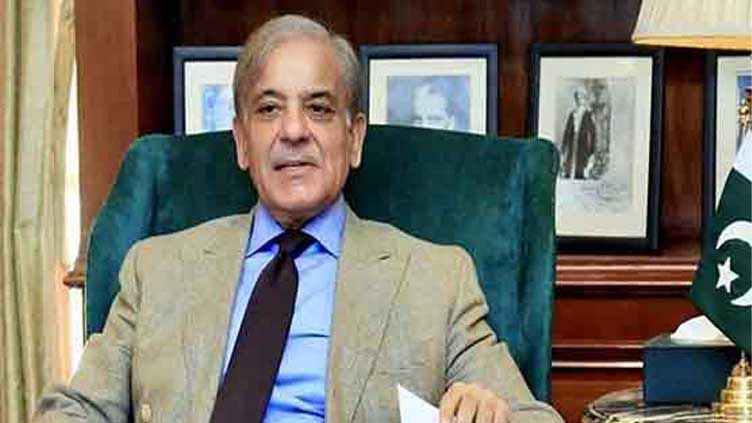 Pakistan
The meeting will be held on April 5 with prime minister in chair
ISLAMABAD (Dunya News) – In the backdrop of reservations expressed by political parties on the ongoing census, Prime Minister Shehbaz Sharif has summoned a meeting of his like-minded parties to allay their concerns.
The meeting will be held on April 5. The reservations and objections raised by political parties will come under discussion during the meeting.
The MQM and Pakistan People's Party have conveyed their reservations to the federal government about the ongoing census. The MQM delegation will also attend the April 5 meeting to be chaired by Prime Minister Shehbaz Sharif.
Also Read: MQM congratulates PM on SC bill, expresses concerns over census
On last Wednesday, Prime Minister Shehbaz Sharif had issued directions to relevant authorities for addressing concerns and resolving issues of the MQM-P over the ongoing census.
The PM Office had issued a statement after meeting with MQM-P delegation — comprising Convener Dr Khalid Maqbool Siddiqui and Information Technology and Telecommunication Minister Syed Aminul Haque. Minister for Economic Affairs Sardar Ayaz Sadiq was also present in the meeting.
The MQM-P delegation had shared their reservations with the prime minister regarding the ongoing digital census in Pakistan and also informed him about the issues in Karachi.
Earlier, MQM-P senior leader Farooq Sattar had rejected the ongoing digital census — which is the seventh national census in the country — being conducted by the Sindh government employees.
Sattar expressed fears that a plan had been devised to show less population than the actual headcount of Sindh's urban areas. He said it seemed that the total population of the metropolis would be shown around 20 million in the census.
The MQM-P leader also demanded a fresh census conducted by an impartial and private sector company. He also asked for access to the census data. According to PBS chief statistician, about 60 percent of Pakistan had been enumerated in the ongoing country's seventh population and house count.
This is the first time the country's population is being counted digitally. Foreign Minister Bilawal Bhutto-Zardari had threatened to quit the ruling alliance and said that Sindh Chief Minister Murad Ali Shah had grave concerns over the ongoing census.