Gov may file references against CJP, two SC justices for 'going against PML-N': Sanaullah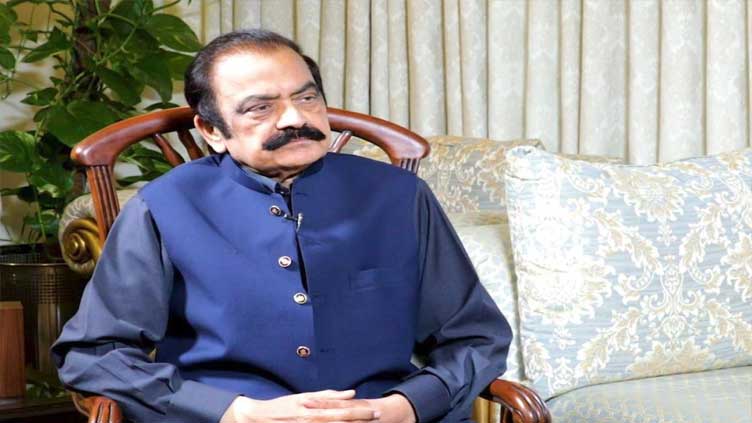 Pakistan
No final decision has been taken yet
ISLAMABAD (Web Desk) – Federal Interior Minister Rana Sanaullah said on Saturday the government was planning to file references against Chief Justice of Pakistan (CJP) Umar Ata Bandial and two other Supreme Court (SC) justices [hearing Punjab and KP elections case].
Speaking to a private TV, he said the government had not taken a final decision in this regard yet but it could happen as those three judges had issued verdicts that went against the Pakistan Muslim League-Nawaz (PML-N). "One of the decisions pertained to Article 63 which was regarded as "rewriting the constitution" by everyone familiar with the constitution", he added.
He went on to say that apparently, it seemed that those judges wanted to decide Punjab and Khyber Pakhtunkhwa (KP) elections case "by themselves". "They refused to accept the verdict of the majority-ruled bench by rejecting the plea to form a full-court bench", he added.
Read Also: Coalition partners to boycott SC bench hearing election plea

He claimed that PTI chief Imran Khan was responsible for divisions within the judiciary and PTI government's reference against Justice Qazi Faez Isa sowed this division. He reckoned that the state of division in the judiciary in the PDM-led rule was no different than that of the PTI.
Responding to a question on throwing PTI chief Imran Khan out of politics, he said only elections were a way to throw someone out of politics in democracy adding that all political parties agreed on this point.
If he [Mr Khan] wants us eliminated, why would not we [see him gone]?, he added.
Know More: PDM chief Molana Fazl rules out negotiations with PTI on elections

Talking about the schedule for elections, he said assemblies would be dissolved after due time and elections would be held within 90 days of the dissolution. "Mr Khan dissolved the assemblies [Punjab and KP] in violation of the constitution", he added.
Addressing a question regarding the statement on "either Mr Khan will stay or us", he said Mr Khan had the same policy as he [Mr Khan] thought the opposition was the real problem of the country. "PTI chief tried his best to eliminate us during his rule and got fake cases lodged against us", he added. An impression was taken, he said, as if his wish was about to be fulfilled.
The minister claimed that Mr Khan had sewed a misunderstanding circulating in the media that they [the government] wanted to murder him. "We talk about politics but whenever he does, he mentions his murder plan", he added.