Fed govt vows iron hand against 'arsonists'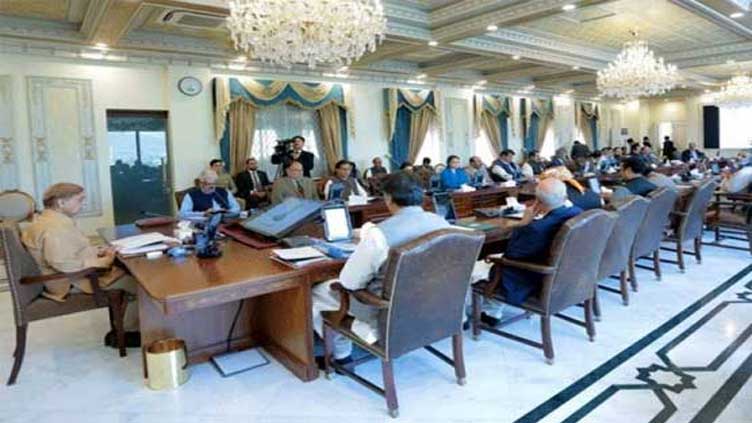 Pakistan
National security meeting question judiciary's role
ISLAMABAD (Dunya News) – The federal government on Monday decided to counter those creating chaos with an iron fist at a national security meeting.
Sources said Prime Minister Shehbaz Sharif presided over the meeting, attended by security officials, that deliberated on the country's political and security situation. Elections in Punjab and Khyber Pakhtunkhwa (KP) were also brought to light at the meeting.
The meeting was apprised of the mayhem created by PTI workers and that anarchists were hired on daily wages.
In response, the political attendants put forward their recommendations and unanimously decided to bring Mr Khan under the law. The attendants also brought the judiciary's role to question saying if everyone was equal under the law, why Mr Khan was being treated above the law?
Read Also: Will not kowtow to 'violence' at any cost, vows Imran Khan
Earlier today, the Islamabad police had arrested Mr Khan's nephew and party's focal person Hassaan Khan Niazi outside the Judicial Complex for allegedly attacking law-enforcement personnel and causing chaos in the capital city on March 18.
Hassaan Niazi was arrested in G-11 near Judicial Complex where he was present with other PTI workers when Imran Khan appeared before the court at the judicial complex on Saturday.
Hours-long clashes were reported between PTI workers and the capital police on Saturday when former prime minister Imran Khan arrived at the Federal Judicial Complex to attend a hearing in the Toshakhana case. During the violent confrontation, a contingent of law enforcers and PTI supporters used anti-riot gear against each other. Teargas was used to push the PTI supporters back. Several vehicles were torched by PTI supporters. According to FIR, windowpanes were smashed and the main gate of the complex was broken.
Know More: PDM vehemently condemns torture on policemen

On Sunday, Mr Khan demanded the release of party workers and their children arrested during the police's raids of the homes of PTI workers in Islamabad.
— Imran Khan (@ImranKhanPTI) March 19, 2023
Meanwhile, Punjab caretaker Chief Minister Mohsin Naqvi announced the formation of a joint investigation team (JIT) to investigate the Zaman Park incident.
Addressing a press conference, he said the JIT would investigate the incidents that took place during the last five to seven days. The JIT would be named by this evening, he continued.