PDM vehemently condemns torture on policemen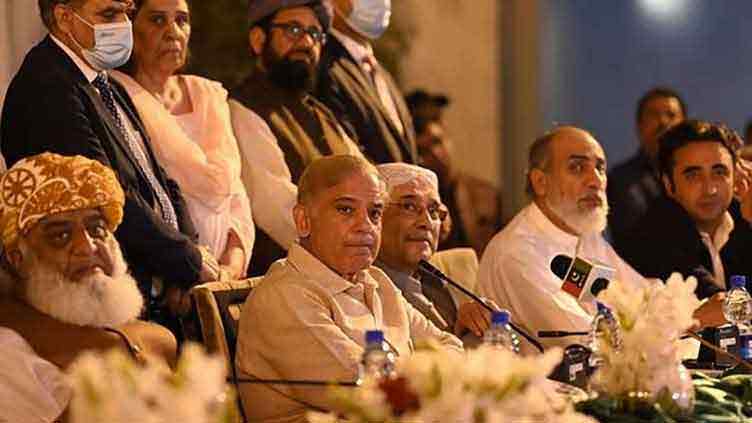 Pakistan
PDM condemns purported audio of Saqib Nasir, Tariq Raheem
ISLAMABAD (Dunya News) – Pakistan Democratic Movement (PDM) strongly condemned on Monday the torture on the policemen amid the appearance of Pakistan Tehreek-e-Insaf (PTI) Chairman Imran Khan before the court.
Prime Minister Shehbaz Sharif chaired a meeting of the allied parties during which different matters were underscored including the torture on the officers. Apart of that, the purported audio leak of former Chief Justice Saqib Nasir and Khawaja Tariq Rahim was condemned as it featured the statement against Pakistan Muslim League-Nawaz (PML-N) Senior Vice President Maryam Nawaz.
Sources privy to the development said that all the parties – formed the PDM – believed on action – against any entity – as per the constitution.
Besides this, the maligning campaign against the Army and the COAS was also strongly condemned. The PDM leaders ensured to stand by the institutions of the state, vowing to deal the extremists with iron hands.