ECP demands Rs15 billion to conduct Punjab, KP elections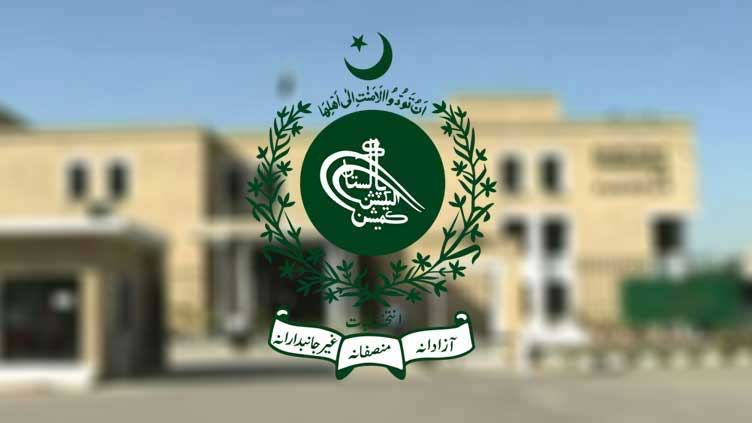 Pakistan
ECP demands Rs15 billion to conduct Punjab, KP elections
ISLAMABAD (Dunya News) – The Election Commission of Pakistan (ECP) has urgently demanded a budget of Rs15 billion to ensure the smooth conduct of the upcoming general elections in the two provinces of Punjab and Khyber Pakhtunkhwa assemblies.
In a crucial meeting held on Thursday at the election commission, chaired by Chief Election Commissioner Sikandar Sultan Raja, the electoral watchdog said that a sum of Rs20 billion was required for the elections. Out of which only Rs5 billion has been provided to the commission so far, leaving a shortfall of Rs15 billion.
The commission has appealed to the government to provide the necessary funds as soon as possible so that preparations for the elections could continue without any further delays.
The finance secretary and home secretary were called into the meeting to ensure the provision of funds and security for the said elections.
The finance secretary had been informed by the election commission that a whopping Rs65 billion would be required to hold the upcoming general election across the entire country.
In the briefing to the election commission, the finance secretary highlighted the challenging economic situation in the country and expressed difficulties in providing the necessary funds for upcoming elections.
The briefing shed light on the current state of the economy, including issues such as inflation, rising debt, and declining revenue streams.
The election commission, the secretary said that additional personnel would be required in both Punjab and Khyber Pakhtunkhwa provinces to ensure the safety and security of the polling process.
The secretary election commission informed the commission that apart from the police in both provinces, 297,000 more personnel would be required in Punjab and 56,000 in Khyber Pakhtunkhwa province.
The interior secretary had been tasked with arranging for the necessary personnel from the Army, Rangers, and other law enforcement agencies and to inform the Commission once the arrangements have been made.
The government of Pakistan had called for a meeting with sensitive agencies, including the Intelligence Bureau (IB), Inter-Services Intelligence (ISI), and Counter-Terrorism Departments (CTDs) of both provinces on March 10, 2023.
Besides, the inspector general and chief secretary of both provinces called for a meeting next week.
A meeting was currently underway with the Ministry of Defense to discuss the necessary arrangements to ensure a fair and secure electoral process.
Furthermore, Governor Khyber Pakhtunkhwa has expressed his desire to meet with the commission next week to determine the date of the Khyber Pakhtunkhwa elections. This meeting is expected to be crucial in deciding the timeline for the elections in this important province.