PTI leaders, workers to 'embrace the shackles' in KP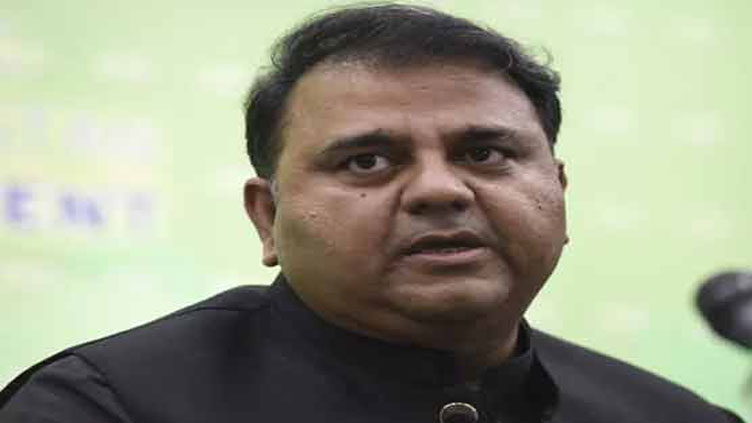 Pakistan
PTI leaders, activists will embrace shackles in Peshawar, says Fawad
ISLAMABAD (Dunya News) – A day after the inception of the 'Jail Bharo Tehreek' from Punjab, the Pakistan Tehreek-e-Insaf (PTI) leaders and activists are set to ignite the drive with its provincial leaders and activists courting arrest in Peshawar today (Feb 23), says PTI senior vice president Fawad Chaudhry.
Taking to Twitter on Thursday, he wrote, "The Tehreek's second day will witness PTI leaders and activists giving the message of [real] freedom by courting their arrests and embracing the shackles". "Peshawar will follow Lahore in its pursuit of justice and staging a protest against inflation," he added.
— Ch Fawad Hussain (@fawadchaudhry) February 23, 2023
Earlier, PTI leaders Shah Mehmood Qureshi, Asad Umar, Azam Swati, Zubair Khan Niazi, Omar Sarfraz Cheema and Hammad Azhar had honoured PTI chief Imran Khan's call for the Tehreek by spearheading the movement in Lahore. Up to 90 people had courted their arrests and were later shifted to the Kot Lakhpat jail, sources said.
PTI leader Shah Mahmood Qureshi was the first to have courted arrest. Reports said police put the PTI vice chairman in the prison van and later, other leaders including Zubair Niazi, Asad Umar, and Azam Swati sat in the prison van by themselves. Omar Sarfraz Cheema and others also surrendered themselves while Hammad Azhar sat atop a vehicle ostensibly to get a media glare.
A key meeting had, earlier, been held by the governing body of the PTI's Central Punjab wing to finalise the strategy for the movement. Peshawar will witness the launch of the movement on Feb 23 (today) while it will move to Multan on Feb 25, Gujranwala on Feb 26, Sargodha on Feb 27, and Sahiwal on Feb 28. It will hit Faisalabad city on March 1.