NAB chairman's resignation a slap on face of 85-member cabinet: Sheikh Rashid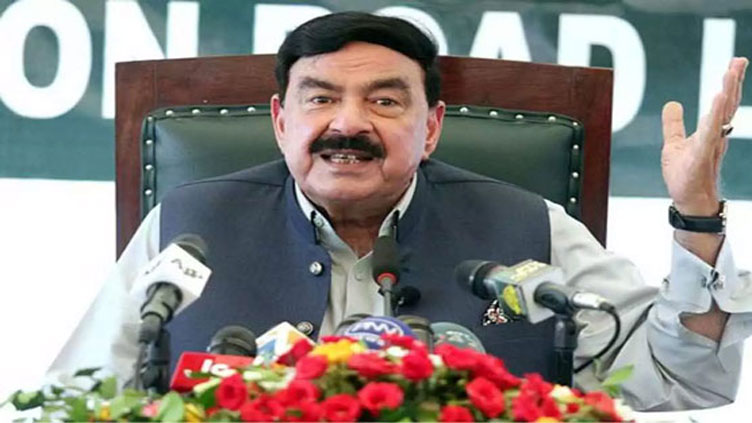 Pakistan
'Legal eagles have put weight behind President's elections date'
RAWALPINDI (Dunya News) – Awami Muslim League (AML) chief Sheikh Rashid said on Wednesday the resignation tendered by National Accountability Bureau (NAB) chairman Aftab Sultan was a slap on the face of 85-member federal cabinet.
Taking to Twitter, he wrote, "NAB started serving notices as soon as Mr Sultan tendered the resignation. President Dr Arif Alvi has shaken the government by floating the date for elections in Punjab and Khyber Pakhtunkhwa (KP) and prominent legal eagles have put their weight behind the president's move. We hope that the court will also render his decision constitutional".
In another tweet, he wrote, "Pakistan is the most debt-laden country on the International Monetary Fund's (IMF) list as well as in Asia. Minister for External Affairs Bilawal Bhutto-Zardari embarked on more foreign tours than anyone else did while Minister of State for Petroleum Musadik Malik is dusting himself in Azerbaijan for oil and LNG. [On the other hand], wheat flour and ghee have gone short in the country while the government is busy shuffling NAB officials".
— Sheikh Rashid Ahmed (@ShkhRasheed) February 22, 2023
In yet another tweet, he wrote, "The Abpara police robbed my house and lodged a case against me. I shall unveil the perpetrators behind the "robbery" by furnishing a video evidence. [Moreover], I shall appear before the court in Murree on Thursday".