Elahi throws weight behind 'Jail Bharo Movement'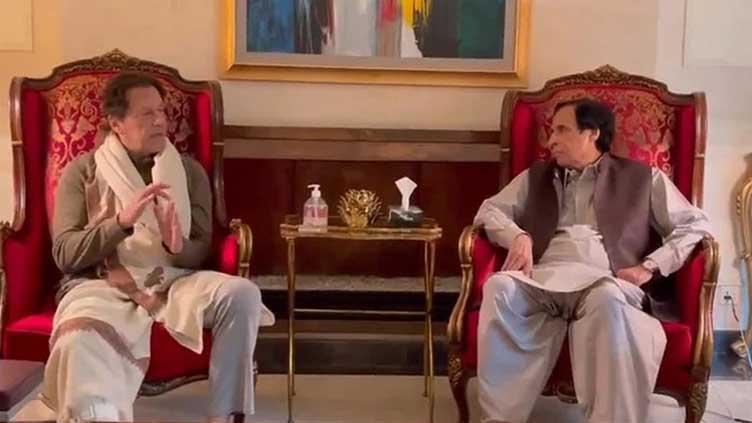 Pakistan
Elahi says incumbent rulers are afraid of Imran Khan's popularity
LAHORE (Dunya News) – Former chief minister Chaudhry Pervaz Elahi on Saturday announced his support for Pakistan Tehreek-e-Insaf's "Jail Bharo Movement" which would commence from Lahore on February 22 (Wednesday).
Mr Elahi called on PTI chief Imran Khan at his Zaman Park residence in Lahore. During the meeting, both top guns discussed the country's prevailing political situation while party's "Jail Bharo" movement took centre stage in the meeting.
Also read: Jail Bharo Tehreek - promises and pitfalls

Speaking on the occasion, the ex-Punjab executive castigating the PDM-led government over the date of the election said that the incumbent rulers are afraid of Imran Khan's popularity and not following the Lahore High Court (LHC) orders, adding that they are damaging the sanctity of the constitution.

He went on to say that Imran is the only hope for the masses which are being crushed by soaring inflation, adding that the nation will back Imran's court arrest drive.

On the other hand, the deposed premier said that the PML-N top brass continuously attacked the judiciary in their speeches, adding that instead of following court orders they only focused on "political victimisation" against PTI's stalwarts.