SCP issues written verdict reinstating Ghulam Mahmood Dogar as Lahore CCPO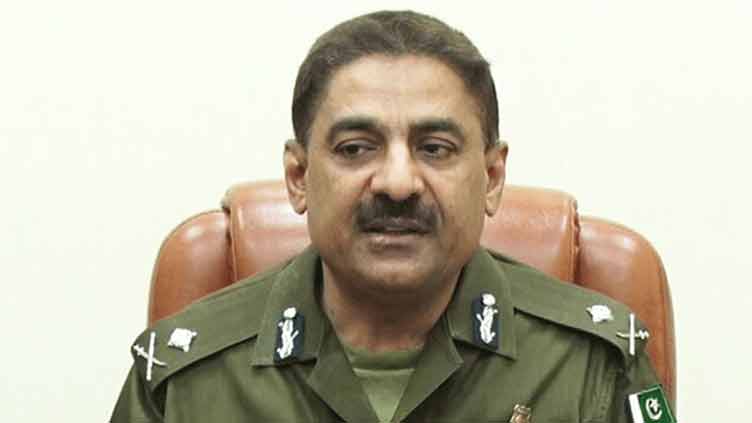 Pakistan
Dogar's trasnfer violated apex court's Dec 2 order
ISLAMABAD (Dunya News) – The Supreme Court of Pakistan on Thursday issued the written verdict reinstating Ghulam Mahmood Dogar as Lahore Capital City Police Officer (CCPO).
The order stated that the written approval for Mr Dogar's transfer had been got from the Election Commission of Pakistan (ECP) as Mr Dogar's transfer was in violation of the apex court's verdict dated Dec 2, 2022
Earlier, the court had suspended a notification issued by the Punjab interim government to transfer Mr Dogar.
A three-member bench, headed by Justice Ijazul Ahsan and comprising Justice Mazahar Ali Akbar Naqvi and Justice Muneeb Akhtar, reinstated Dogar as Lahore CCPO while issuing ruling on a petition against his transfer.
During the hearing, the Election Commission of Pakistan (ECP) secretary said the Punjab government made an oral request to transfer Dogar on Jan 23, adding that it received written application on Jan 24. The secretary said the electoral body accepted the request on Feb 6. Justice Muneeb remarked that the ECP received oral request, approved and then implemented it. "Does government institutions run on oral communication?" he questioned.
Previously, the top court had reinstated Dogar as Lahore police chief in December last after he was suspended by the federal government in November after PTI protesters stormed the Punjab Governor's House following an attack on Imran Khan in Wazirabad.
- BACKGROUND -
The BS-21 officer was at the centre of the feud between the federal and the then Punjab government under Chaudhry Parvez Elahi. The issue of his transfer stemmed in September 2022 when the federal government recalled his services in a surprise move after he booked two PML-N ministers and other officials on terrorism charges. However, the move was blocked by Mr Elahi, then Punjab chief minister, saying the federal government could not transfer him. Later, the PDM-led federal government suspended him in November last for failing to ensure security of the Governor House.
The CCPO challenged his suspension in the Lahore High Court but it declared his petition inadmissible due to limitations of its jurisdiction. He later moved the Federal Services Tribunal (FST) where a single bench reinstated him on Nov 10.
Later, the Establishment Division challenged the FST's Nov 10 verdict, requesting the bench to roll back the previous decision of the tribunal and form a large bench to hear the case. On Nov 25, a two-member FST bench suspended an earlier decision of reinstating Dogar as CCPO.
The matter was then taken to the apex court which restored him on Dec 2, 2022. Then on Jan 23, the caretaker Punjab government replaced Dogar with Bilal Siddique Kamyana as the new Lahore CCPO.