PA Speaker seeks President's role in fixing elections date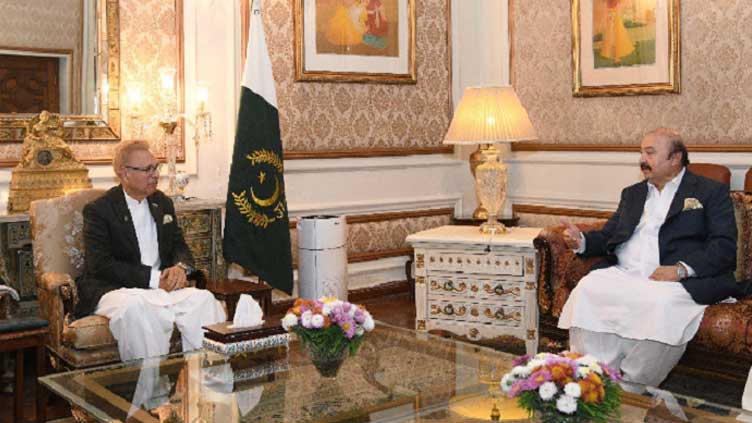 Pakistan
PA Speaker seeks President's role in fixing elections date
LAHORE (Dunya News) – Speaker Punjab Assembly Sibtain Khan on Thursday wrote a letter to President Dr Arif Alvi requesting him to fix a date for elections in the province.
The copies of the letter written to President Dr Arif Alvi have been sent to Chief Election Commissioner (CEC) and Punjab governor.
In his letter, the Punjab Assembly Speaker stated that the Punjab chief minister sent the summary of the dissolution of the assembly to the governor on January 12, after which the assembly was dissolved on January 14.
Sibtain Khan stated that the he informed the Punjab governor about constitutional process regarding fixing election date in 90 days for holding the election.
The speaker further stated that the Election Commission of Pakistan (ECP) in its letter dated January 24 requested the governor to fix the date of the elections to which he [governor] took the stand that since the Assembly was not dissolved on his signature, Article 105(3) doesn't apply to him.
Mr Khan wrote that as the President of the State you have taken an oath to protect and defend the Constitution, adding that the Article 57(1) of the Election Act 2017 empowers you to carry out the constitutional requirement of holding elections. As the President of the State, you should immediately announce the date of elections in Punjab to prevent further deviation from the Constitution.