Nawaz is called whenever country suffers at the hands of the inept, says Maryam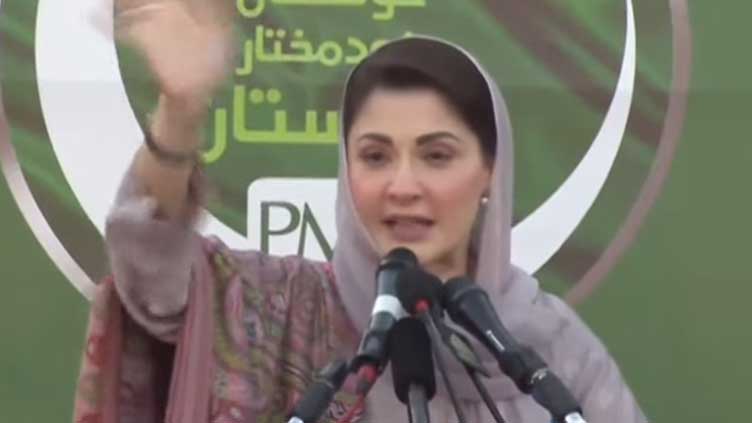 Pakistan
Nawaz is called whenever country suffers at the hands of the inept, says Maryam
ISLAMABAD (Dunya News) – Pakistan Muslim Legaue-Nawaz (PML-N) senior vice president and party chief organiser Maryam Nawaz says the country cannot be put on track in just four months after the devastation caused during the past four years.
Turning her guns towards Pakistan Tehreek-e-Insaf (PTI) chairman Imran Khan while addressing a workers' convention of the PML-N in Islamabad, she said the former prime minister would be held accountable for all his misconducts.
Read also: Maryam says KP masses look up to Nawaz Sharif in difficult times
The PML-N senior vice president said the former prime minister and party supremo Nawaz Sharif was called in whenever the country was in the grip of incompetent people and thrown out when he [Nawaz Sharif] put the country on track.
She said she suffered the revenge of NAB during the previous government's tenure, adding that the previous government couldn't even build Rawal flyover due to its incompetence and Shehbaz Sharif completed the project.
Know More: Maryam vows to not spare Imran for 'harming country'
"The people should compare the governance of PML-N and PTI during the past 10 years in Punjab and KP, respectively," she added.
Watch speech