RO accepts Sheikh Rashid's nomination papers for NA-62 by-election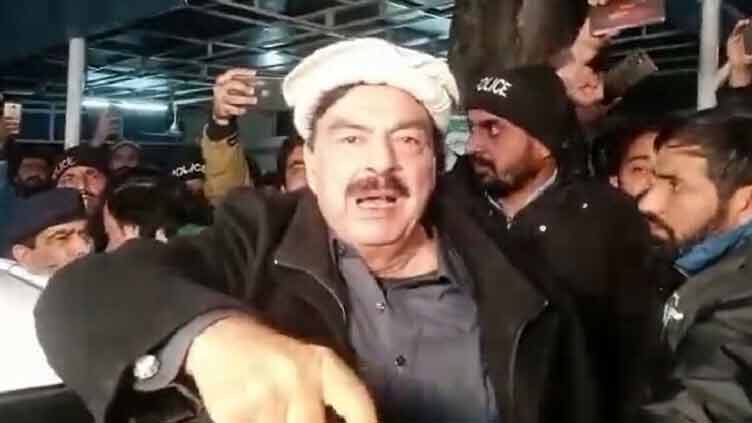 Pakistan
The AML chief is currently in Adiala Jail on 14-day judicial remand in Zardari remarks case
RAWALPINDI (Dunya News) – A returning officer on Saturday accepted the nomination papers filed by Awami Muslim League (AML) chief Sheikh Rashid for by-election in NA-62 - a Rawalpindi constituency.
RO Nousheen Israr accepted the papers in the presence of Sheikh Rashid's representative as he was not allowed by the Adiala Jail authorities to appear in the election office. A day earlier, the RO asked Mr Ahmed to come for scrutiny of his nomination papers. She had also written a letter to the jail officials in this regard.
Ms Israr said objections against the nomination papers of the AML chief could be submitted by Feb 13.
Read More: ECP announces schedule for by-elections on 33 NA seats
Speaking to media, Mr Ahmed's nephew Sheikh Rashid Shafique said the jail officials had defied the orders of a magistrate by not letting him (Sheikh Rashid) appear before the RO.
Read More: Sheikh Rashid booked in Karachi for using abusive language against Bilawal Bhutto
He said Sheikh Rashid was being pressurised to change his loyalty but the former minister stuck to his stance of standing along PTI Chairman Imran Khan.
The AML chief has been in the jail for a few days after a court in Islamabad approved his judicial remand in a case pertaining to murder plot allegation against former president Asif Ali Zardari.