LHC suspends ECP order of denotifying 43 PTI lawmakers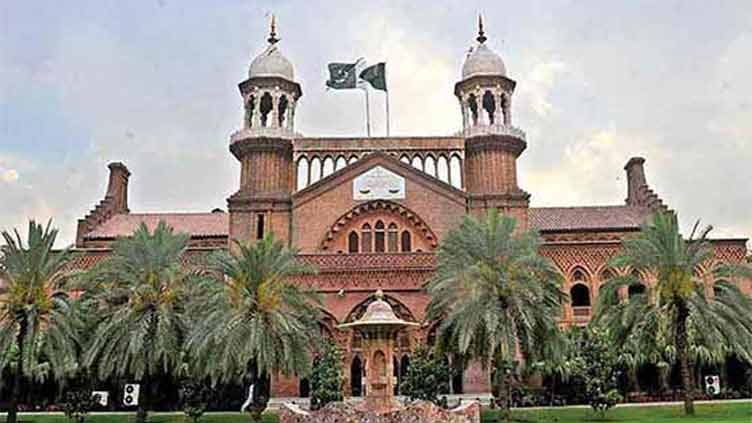 Pakistan
LHC suspends ECP order of denotifying 43 PTI lawmakers
LAHORE (Dunya News) – The Lahore High Court (LHC) on Tuesday suspended an order issued by the Election Commission of Pakistan (ECP) to denotify 43 leaders of the Pakistan Tehreek-e-Insaf (PTI) as members of the National Assembly (MNAs).
Justice Shahid Karim announced the verdict on the petitions filed by the PTI lawmakers wherein they had made National Assembly Speaker Raja Parvez Ashraf and the ECP respondents. The court has also stopped the electoral body from holding by-elections in the constituencies until further orders.
During the hearing, PTI lawyer Ali Zafar argued that the legal requirements for accepting the resignations of the lawmakers had not been fulfilled. When Justice Karim inquired what kind of requirements were ignored in the process, Mr Zafar replied the NA speaker had violated the Constitution as he did not conduct an inquiry before accepting the resignations. He said as per the law, the speaker could not accept these without listening to the grievances of the lawmakers.
The high court has notices to the ECP and other respondents, seeking their reply in the case.
Last week, a group of PTI leaders, including Riaz Fatyana, Tahir Sadiq and Nasrullah Khan, filed the petition against denotification of 43 party lawmakers by the electoral body.
On Jan 24, Mr Ashraf accepted resignations of 43 more PTI lawmakers a day after they announced the withdrawal of their resignations in a bid to bar opposition leader Raja Riaz, a dissident PTI leader, from negotiating with the government on caretaker set-up in case general elections are announced. The move took the tally of PTI resignations approved by the speaker to 124 as he had approved 70 resignations earlier and 11 in August last. The resignations were submitted by the PTI MNAs in April last in protest against the ouster of Imran Khan as prime minister through a no-confidence vote.
Read More: PTI MNAs stage sit-in outside speaker s house to withdraw resignations
The speaker accepted the resignations of Riaz Fatyana, Sardar Tariq Hussain, Mohammad Yaqub Sheikh, Murtaza Iqbal, Sardar Mohammad Khan Leghari, Zile Humma, Rukhsana Naveed, Ghazala Saifi, Nousheen Hamid, Sobia Kamal Khan and others.
Following the speaker's decision, the electoral body denotified 43 MNAs of Imran-led party. The swift approval of the resignations came after Imran Khan-led party took a U-turn on resignations and announced its return to the assembly to put Prime Minister Shehbaz Sharif to test through a no-confidence vote.