PTI MNAs stage sit-in outside speaker's house to withdraw resignations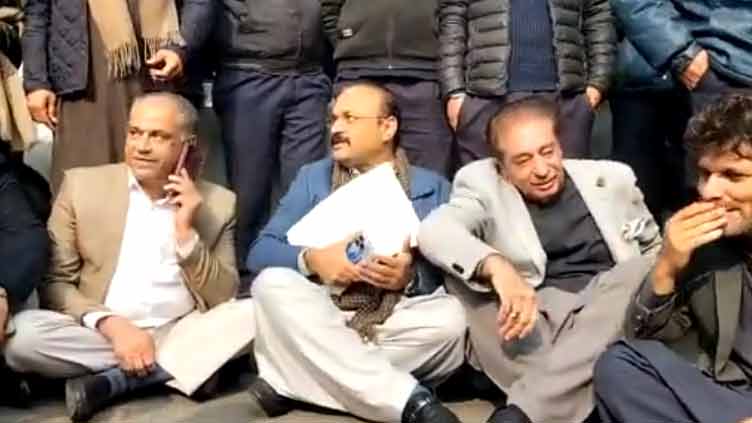 Pakistan
PTI MNAs stage sit-in outside speaker's house to withdraw resignations
ISLAMABAD (Dunya News) – Pakistan Tehreek-e-Insaf (PTI) members of the National Assembly (MNAs) are staging a sit-in outside the speaker s house as they wanted to meet Speaker Raja Pervez Ashraf to withdraw their resignations as Imran Khan-led party wants to replace dissident Raja Riaz as leader of the opposition.
Earlier in the day, PTI Secretary General Asad Umar revealed that 45 lawmakers would take back their resignations, which were submitted in protest after the ouster of former prime minister Imran Khan through a no-confidence vote in April last.
The PTI has been demanding the speaker to accept all the resignations in one-go but Mr Ashraf remained reluctant to do the same as he announced to approve the resignations one-by-one after meeting with the lawmakers.
However, he made a surprise move when he accepted resignations of 68 PTI MNAs and AML chief Sheikh Rashid in two phases last week as the opposition parties was mulling over bring a no-confidence motion against Prime Minister Shehbaz Sharif. He has accepted resignations of 11 PTI lawmakers in August last.
Following the Asad Umar's announcement, the PTI MNAs reached the National Assembly to inform the speaker about their decision of withdrawing the resignations but they were barred from entering the parliament as it was closed for three days after a blaze incident.
Later, the group of PTI lawmakers headed to the Speaker House but they were not allowed entry, forcing them to stage a sit-in on a road that leads to the Ministers' Enclave.
Read More: NA speaker defends his action to accept PTI lawmakers resignations
In a tweet, Asad Umar said: "As the Speaker is not yet accepting the resignations of all the members of the Assembly, as per the instructions of the party chairman, 44 members of the Assembly have emailed the decision to withdraw their resignations to the Speaker of the National Assembly".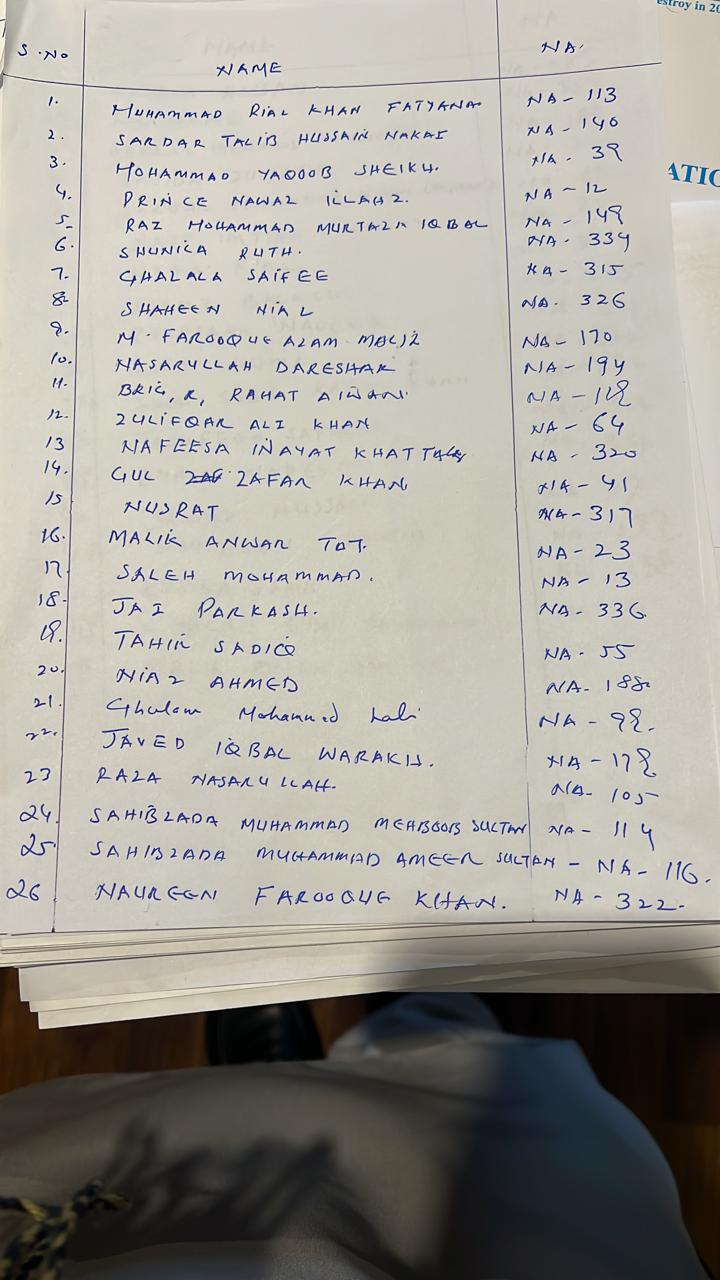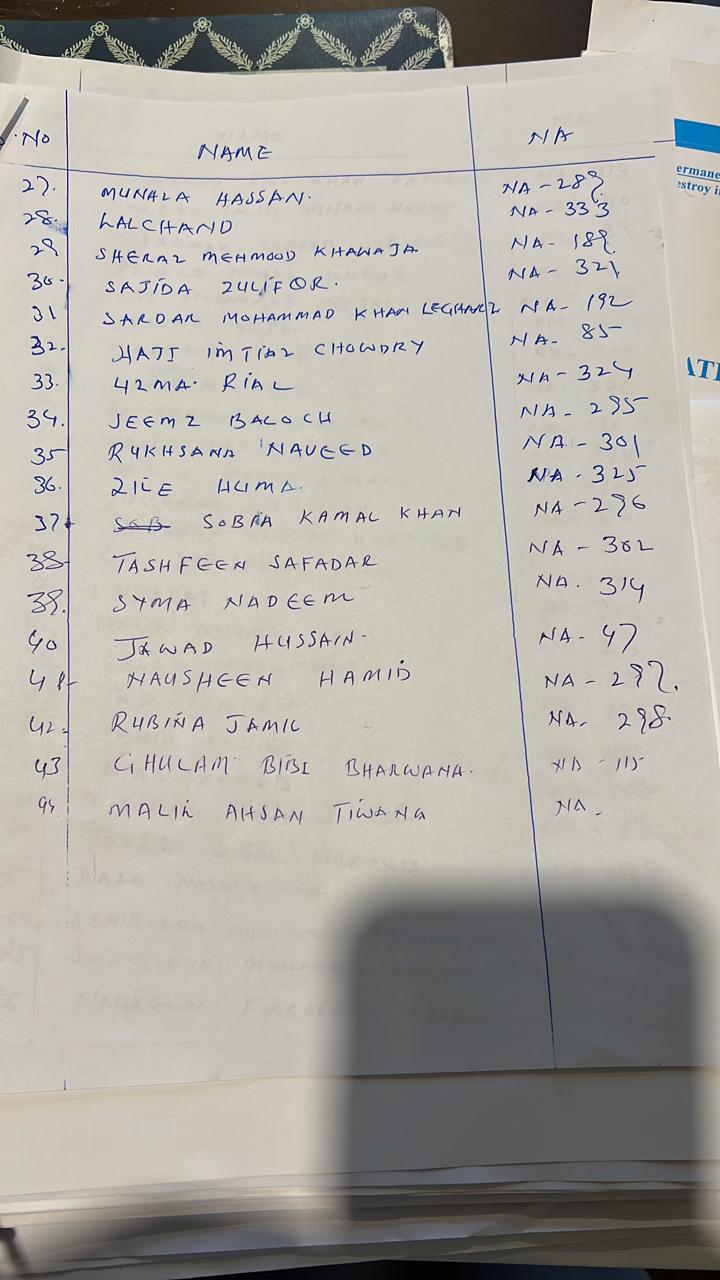 He added that the next step will be the nomination of the opposition leader.