Tyrian White case: IHC forms larger bench to hear plea against Imran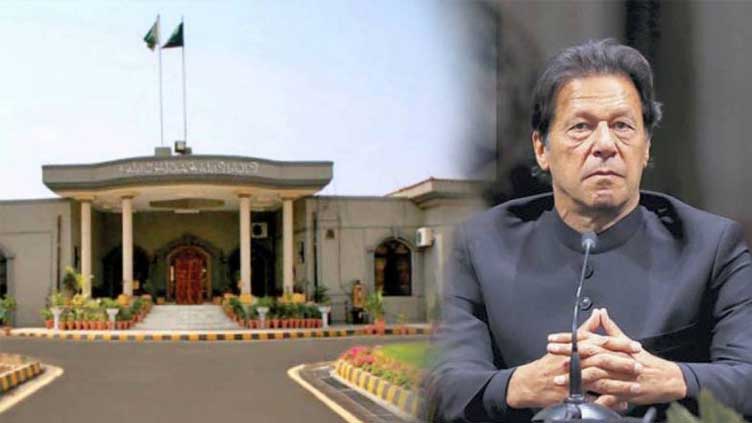 Pakistan
Tyrian White case: IHC forms larger bench to hear plea against Imran
ISLAMABAD (Dunya News) – The Islamabad High Court (IHC) on Tuesday constituted a larger bench to hear a petition seeking Pakistan Tehreek-e-Insaf (PTI) Chairman Imran Khan's disqualification for not mentioning his alleged daughter Tyrian Jade White in his nomination papers.
A three-member bench headed by IHC Chief Justice Aamir Farooq comprising Justice Mohsin Akhtar Kiyani and Justice Arbab Muhammad will hear the case on Feburary 9.

Know more: IHC decides to form larger bench

Last year, petitioner Sajid Mahmood approached the IHC claiming that although Imran Khan made arrangements for Tyrian White's upkeep abroad, he did not disclose it in nomination papers and affidavits filed by him for elections.