Imran Khan decides against contesting NA by-election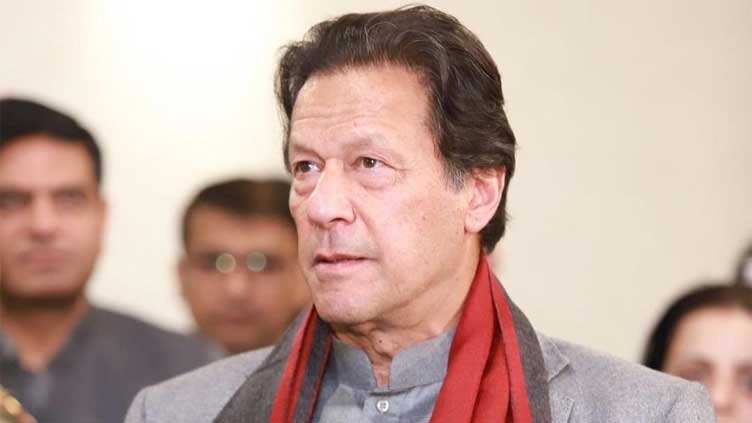 Pakistan
Imran Khan decides against contesting NA by-election
LAHORE (Dunya News) – Pakistan Tehreek-e-Insaf (PTI) Chairman Imran Khan had decided not to contest by-election on vacated National Assembly seats amid fears of disqualificatio in the Tyrian White case.
The former premier has withdrawn his nomination papers for the by-poll in NA-193, Rajanpur as he has decided to nominate former lawmakers.
The Islamabad High Court (IHC) has formed a larger bench to hear a petition filed against the PTI chief seeking his disqualification "for concealing his alleged daughter Tyrian White's name in the nomination papers".
Sources said the PTI leaders had earlier advised the former prime minister to contest the election on the vacant seat. After the death of PTI's Sardar Jaffar Khan Leghari, the seat fell vacant. In 2018, Mr Leghari left the Pakistan Muslim League-Nawaz (PML-N) and joined the PTI.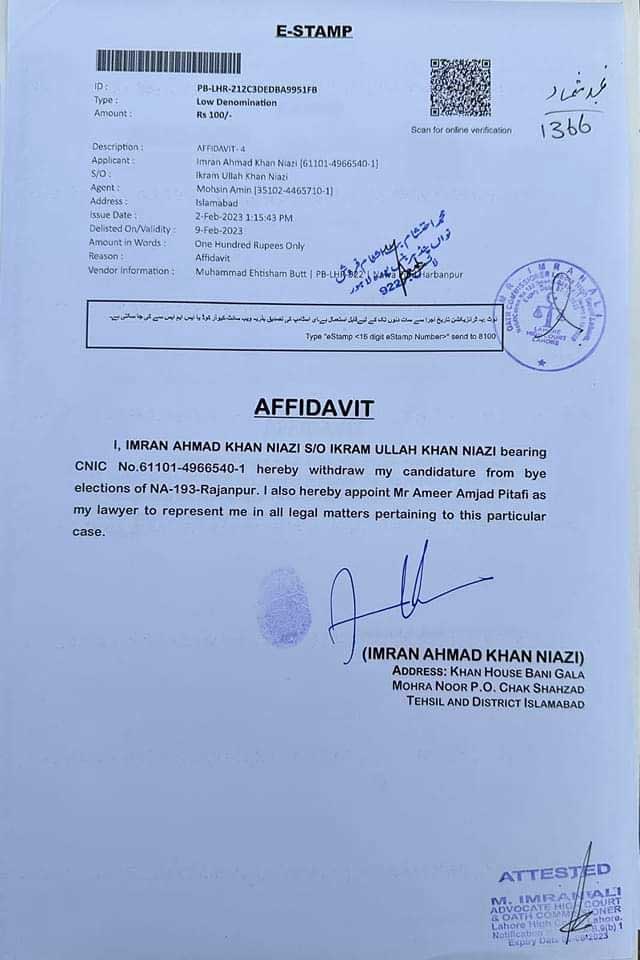 The PTI had picked the PTI chief for contesting the by-polls on 33 seats of the NA after they were left vacant as NA Speaker Raja Parvez Ashraf accepted resignations tendered by the PTI MNAs. The Election Commission of Pakistan consequently announced elections on 33 seats.
PTI leader Shah Mehmood Qureshi had announced the decision of the PTI chief, however, a day later, the party held consultative meetings on the by-polls which culminated in the decision to withdraw the papers of Imran Khan.