Raja Riaz sees Peshawar blast as PTI govt's failure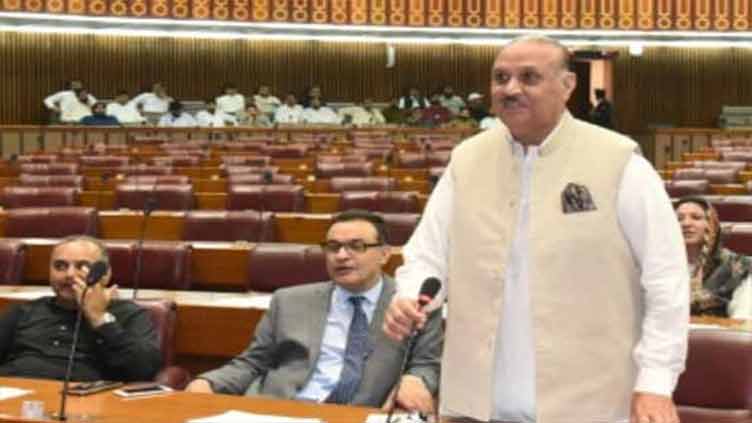 Pakistan
Raja Riaz sees Peshawar blast as PTI govt's failure
ISLAMABAD (Dunya News) – Opposition leader in the National Assembly (NA) Raja Riaz said on Wednesday the Peshawar incident was a failure of the previous government of the Pakistan Tehreek-e-Insaf (PTI) as it galloped Rs414 billion given for countering terrorism.
Read Also: Imran asks PDM to pinpoint terror incidents during PTI's tenure
Mr Riaz while speaking at the NA flloor said the incident should be condemned adding the causes of such attacks must be pondered upon. "The Khyber Pakhtunkhwa (KP) government could not ensure the safety of Peshawar despite being given Rs414 billion in 10 years", he added. Terrorists, he said, were categorized as good and bad, and termed friends and brothers, but the incident proved that this ideology was flawed, and giving refuge to Afghans in the country was also [a] wrong [decision].
Know More: Suicide bomber may have had 'internal assistance': Peshawar CCPO
He said terrorism had started growing again in the country but the whole nation stood with the army adding it was the time to stay united to defeat terrorists. Hinting at the PTI chief Imran Khan, he said Mr Khan would not be standing beside us as he wanted people to stand behind him instead. "Now, you [Imran Khan] do not possess to stand even on your feet [due to leg injury] and the nation will also not support you", he added.
Don't Miss: Peshawar, the city of flowers, becomes epicenter of violence