PM Shehbaz lauds security officials for thwarting terrorist attack at Mianwali's police station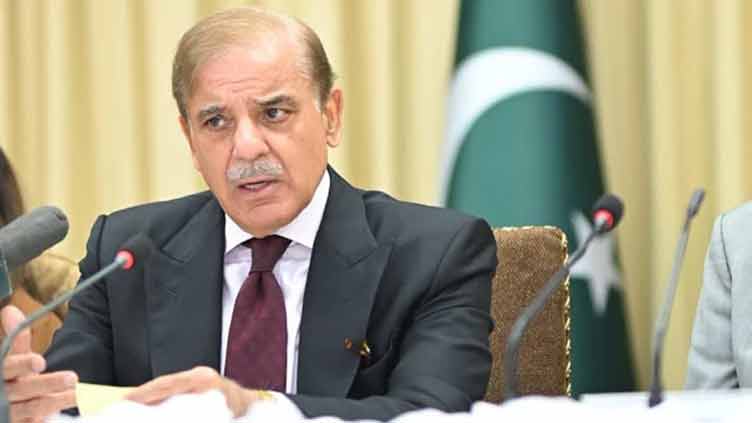 Pakistan
PM Shehbaz lauds security officials for thwarting terrorist attack at Mianwali's police station
ISLAMABAD (Dunya News) – Prime Minister Shehbaz Sharif on Wednesday lauded the Punjab police for successfully repulsing a terrorist attack on a police station in Mianwali.
The premier has announced awarding prize and appreciation certificates for the police officers and personnel for displaying exceptional gallantry to foil the bid. He also paid tribute to the security officials as they forced the militants to flee after heavy gun battle.
PM Shehbaz said the whole nation and institutions were on same page against the terrorisms, adding that police and the Counter Terrorism Department (CTD) would be equipped with modern weapons. "The nation stands with its forces in fight against terrorism," he said.
A day after a deadly suicide bombing at a mosque in the Peshawar Police Lines claimed over 100 lives, the Makarwal police station in Mianwali was stormed by a group of heavily armed militants of a banned outfit on Tuesday night.
The terrorists have been attacking police check posts in Khyber Pakhtunkhwa and other areas near Afghanistan border but it is for the first time they attacked a police station in Punjab since the new wave of terrorism has gripped the country.
IG Punjab Dr Usman Anwar confirmed the incident, adding that the attack had been thwarted by the police officials. He said teams from Mianwali, Dera Ghazi Khan, Sargodha and Lahore had reached Mianwali to reach a gran operations against the terrorists.
On the other hand, interim Punjab Chief Minister Syed Mohsin Naqvi paid tribute to the Makarwal police for thwarting a terrorist attack.