Police thwart terrorist attack on Makerwal police station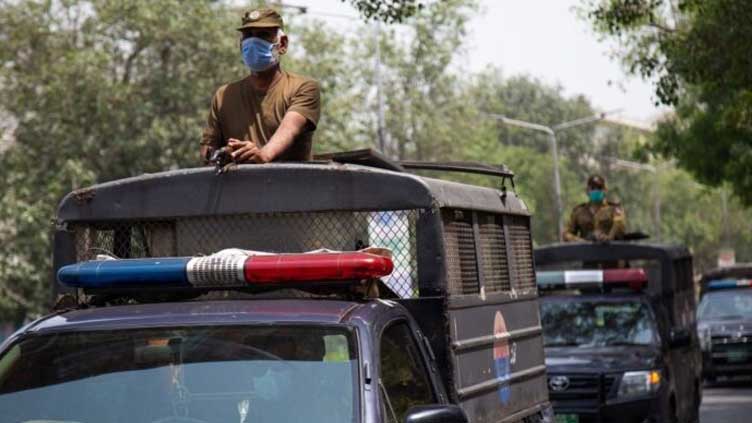 Pakistan
Police thwart terrorist attack on Makerwal police station
MIANWALI (Dunya News) – Police on Tuesday thwarted a terrorist attack on the Makerwal police station in the Isakkhel district of Mianwali.
According to sources, a group of armed terrorists attacked the police station but were forced to flee after an exchange of heavy gunfire.
Elite force and rescue teams were dispatched to the spot. Mianwali DPO Muhammad Naveed also arrived on the scene with additional force. An emergency was declared at the district headquarters hospital.
Read also: KP govt announces one-day mourning as death toll in Peshawar blast reaches 100
IG Punjab Dr Usman Anwar spoke to the Makarwal SHO on telephone and praised him and his team for their bravery. He said that the terrorists should be chased down and taken to their logical end. Dr. Usman also directed the Counter-Terrorism Department (CTD), Elite Force, and Special Branch to fully support the Mianwali police.
On the other hand, interim Punjab Chief Minister Syed Mohsin Naqvi paid tribute to the Makarwal police for thwarting a terrorist attack.
The attack comes a day after a suicide bomber blew himself up inside a mosque in the Police Lines in Peshawar, killing around 100 people and wounding dozens of others.
Security officials said the explosion took place around 1:40 p.m. on Monday as Zuhr prayers were being offered, as a result of which the roof of the mosque caved in. At least 157 people were wounded in the blast.
PESHAWAR TRAGEDY - PICTURES SAY IT ALL
The blast, said to have been perpetrated by a suicide bomber, took place at the mosque, where a large number of people had gathered for prayer, police official Sikandar Khan said. "A portion of the building had collapsed, and several people are believed to be trapped beneath it," Mr Khan explained.
Most of the casualties were police officers. It was not clear how the bomber was able to slip into the walled compound, which houses the police headquarters in Peshawar and is located in a high-security zone with other government buildings.
More than 300 worshippers were praying in the mosque, with more approaching when the bomber set off his explosives vest. Many were injured when the roof came down, according to Zafar Khan, a police officer, and rescuers had to remove mounds of debris to reach worshippers still trapped under the rubble.
Police and rescuers shifted the injured to the Lady Reading Hospital and other health facilities. The authorities immediately cordoned off the area. Videos and pictures shared by social media users showed horrific scenes as the injured, drenched in blood, were shifted to medical centres for first aid.
"The sheer scale of the human tragedy is unimaginable. "This is no less than an attack on Pakistan," tweeted Prime Minister Shehbaz Sharif, who visited the wounded in Peshawar and vowed "stern action" against those behind the bombing. He expressed his condolences to the families of the victims, saying "their pain cannot be described in words."