'Imran's nikkah to Bushra Bibi was offered twice'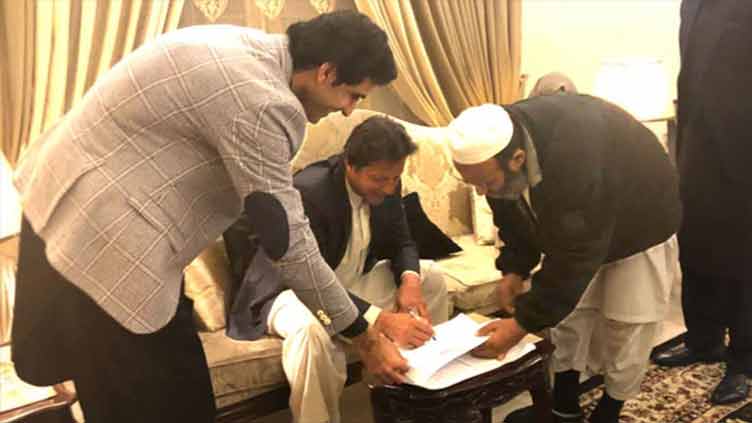 Pakistan
'Imran's nikkah to Bushra Bibi was offered twice'
ISLAMABAD (Web Desk) – Pakistan Tehreek-e-Insaf (PTI) core committee member and Nikkah-khawan Mufti Saeed Khan revealed that PTI chief Imran Khan s nikkah ceremony was observed twice.
Speaking to a private TV channel, he said as Mr Khan signed nikkah contract with Bushra Bibi for the first time while she was observing iddah [a four-month and 10-day long period of waiting for a Muslim woman to remarry after her marriage stands dissolved due to divorce/khula or death of her husband], his nikkah stood against Shariah. "I was not informed of the situation at that time, therefore, I termed it unlawful and offered Nikkah ceremony again", he added.
Earlier, Mr Khan had married Ms Bibi after she took khula from her former husband Khawar Manika.