Imran says will personally select candidates for Punjab, KP general elections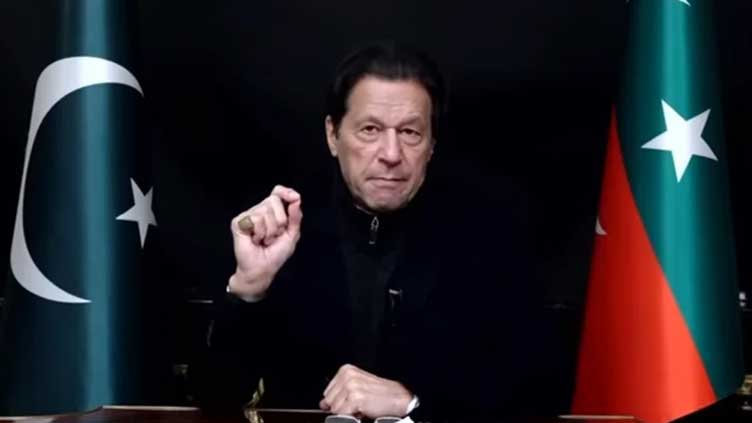 Pakistan
Imran says will personally select candidates for Punjab, KP general elections
LAHORE (Dunya News) – Pakistan Tehreek-e-Insaf (PTI) chairman and former prime minister Imran Khan has begun consultation on awarding tickets for general elections of Punjab and Khyber Pakhtunkhwa assemblies.
In this regard, former national assembly speaker Asad Qaiser met the former prime minister at Zaman Park.
Read also: Imran admits Shaukat Khanum s funds investment in housing project
During the meeting, matters pertaining to situation arising after dissolution of Punjab and KP assemblies and strategy related to distribution of party tickets came under discussion.
On the occasion, Imran Khan directed the provincial organisation officials to shortlist candidates and said that he will decide on distribution of party tickets.
Read more: Here s how Imran Khan reacts after British PM fined for failing to wear seat belt
The PTI chairman went on to say that the tickets will be given to those candidates who are sincere with party, adding that there will be no compromise on merit.
Imran Khan directed the officials of the provincial organization to do the shot listing soon and said that I will decide the tickets for the upcoming elections myself.
Watch here