PPP assures JI of addressing concerns over alleged rigging in LG polls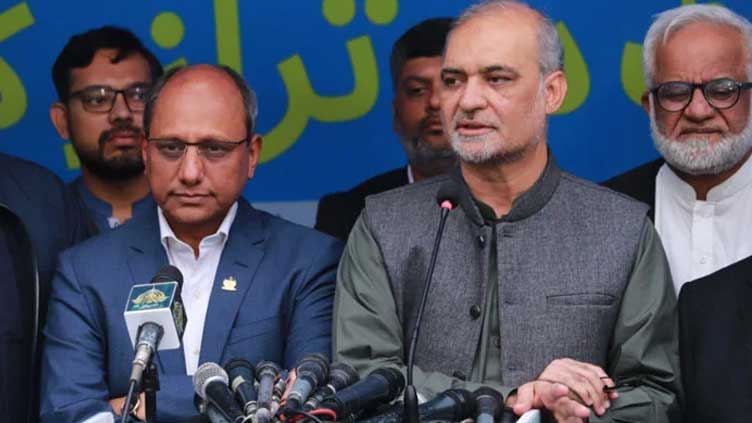 Pakistan
PPP assures JI of addressing concerns over alleged rigging in LG polls
KARACHI (Dunya News) – A delegation of the Pakistan Peoples' Party (PPP) led by provincial minister Saeed Ghani on Thursday met Jamaat-e-Islami (JI) Karachi chief Hafiz Naeemur Rehman and assured him of addressing reservations after the later expressed grievances over alleged rigging in recently held second phase of local government elections.
The PPP delegation include Sindh Education Minister Saeed Ghani and Najmi Shah. During the meeting, matters pertaining to second phase of LG elections in Karachi and Hyderabad and other issues came under discussion.
Talking to media after the meeting, JI Karachi chief Hafiz Naeem-ur-Rehman said that all matters were discussed with the PPP. He said they have serious concerns about the local body elections and the concerns have been shared with the friends from the PPP. "We will again hold talks if things improve," he said.
He further said that legal and matters are involved in the election and the government provides staff to the Election Commission, adding that most of the problems are related to ROs and DROs and we think this problem should be solved in a good way.
On the occasion, provincial minister Saeed Ghani while praising Hafiz Naeem of his hospitality congratulated the winning candidates of JI and also assured him addressing the party concerns.
He said that the staff works under the supervision of the ECP during the elections, adding that they want the PPP and JI to work together. "Maintaining law and order in the city is everyone's responsibility and we have to try not to increase the tension among the political workers.
Ghani also denied reports of creating three divisions in Karachi.