PM Shehbaz, PDM top brass discuss Punjab's interim set-up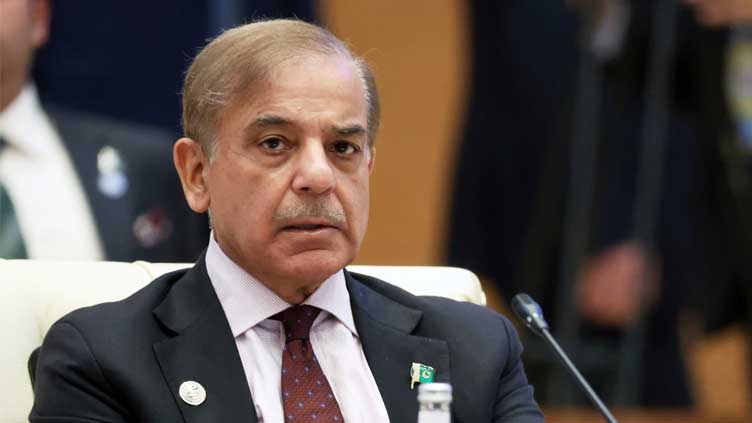 Pakistan
PM Shehbaz, PDM top brass discuss Punjab's interim set-up
ISLAMABAD (Dunya News) - Amid the hectic political situation in the country's largest province after the Pakistan Tehreek-e-Insaf (PTI) led Punjab government dissolved the provincial legislator, Prime Minister Shehbaz Sharif on Tuesday held consultations with the leaders of the Pakistan Democratic Movement (PDM) to finalise the name for the caretaker Punjab Chief Minister and interim set-up.

The premier in a telephonic conversation discussed the matter with former president Asif Ali Zardari, Muslim League (Q) chief Chaudhry Shujaat Hussain, and PDM chief Maulana Fazlur Rehman.

Also read: Tumult in PM House amid calls for vote of confidence against PM Shehbaz

The prime minister and other top guns also discussed the current political situation of the country.
On Monday, Punjab Chief Minister Chauhdry Parvez Elahi has sent three names to Punjab Governor Baleeghur Rehman for the appointment of caretaker provincial chief executive.

A letter has been dispatched to the Governor House. Sardar Ahmad Nawaz Sukhaira, Nasir Mahmood Khosa and Muhammad Naseer Khan have been named as potential candidates for the interim chief minister.

Earlier, the Punjab government had sought names from the Punjab chief minister through official correspondence.

On Sunday night, PTI chairman Imran Khan and PML-Q president Paervez Elahi finalised the names of Ahmed Nawaz Sukhira, Naseer Ahmed Khan and Nasir Saeed Khosa for the post of caretaker chief minister in Punjab.

Talking to the media after meeting PTI chairman Imran Khan in Lahore, he said three names for the caretaker CM had been finalized in consultation, among which the first name is Ahmed Nawaz Sukhira.

He said that these names would be sent to the Governor of Punjab and hoped that agreement wiould be reached on one of these names.

Elahi, in response to a question, said that the consultation was underway on possible merger of PML-Q with the PTI.

The chief minister said that Moonis Elahi wanted that the PML-Q should merge with the PTI.