Sanaullah blames Imran for horse-trading, mean tactics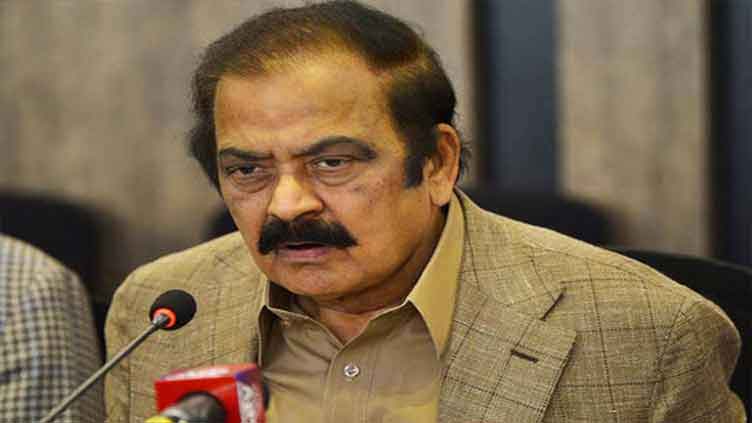 Pakistan
Sanaullah blames Imran for horse-trading to purchase PML-N lawmakers' votes
ISLAMABAD (Dunya News) - Interior Minister Rana Sanaullah blamed on Tuesday Pakistan Tehreek-e-Insaf (PTI) Chairman Imran Khan for horse-trading to purchase the conscience of the Pakistan Muslim League-Nawaz (PML-N) lawmakers' votes.
Reacting to the alleged audio leak of Wajahat Hussain and Hussain Elahi, Mr Sanaullah said, "The criminal activities of the perfidious mindsets have been exposed." Mr Sanaullah strongly condemned the planning about abduction of a woman MNA and speaking in an unethical manner.
"Who will give justice to the woman MNA and PML-Q supremo Chaudhry Shujaat Hussain," questioned Mr Sanaullah. He urged the chief justice to take action on the alleged audio.

Continuing to emphasise the issue, Mr Sanaullah stated that the NA speaker also should take action on the alleged audio leak and investigate the matter.
Mr Sanaullah berated his opponents, saying, "These people are engaged in activities such as horse-trading and purchasing the conscience of legislators. They were exposed for employing tactics for making the International Monetary Fund (IMF) programme unsuccessful and in the matter of cipher."