Prohibited funding case: IHC reserves verdict on PTI's appeal against ECP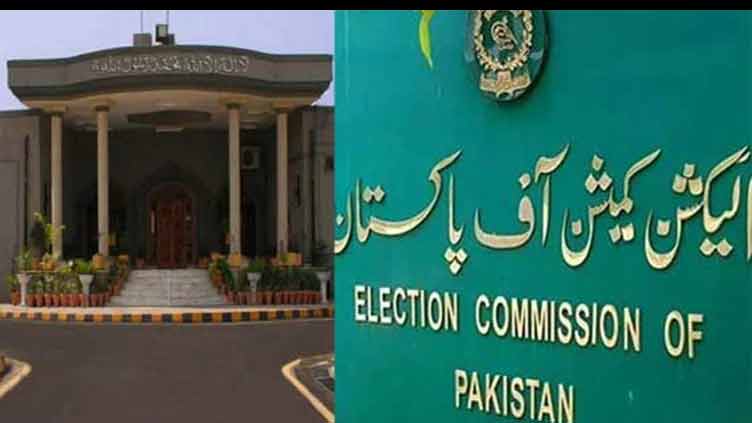 Pakistan
Prohibited funding case: IHC reserves verdict on PTI's appeal against ECP
LAHORE (Dunya News) – The Islamabad High Court's (IHC) Lahore registry on Wednesday reserved the verdict on a case filed by the Pakistan Tehreek-e-Insaf (PTI) against the Election Commission of Pakistan (ECP) over the latter s ruling that the PTI had recieved prohibited funding.
The ECP had earlier ruled that the PTI received prohibited funding from multiple sources and submitted a false affidavit with the ECP.
Read Also: Imran Khan, others booked in foreign funding case
A three-member bench headed by the Chief Justice of Pakistan (CJP) Umar Atta Bandial heard the plea. Justice Mian Gul Hassan enquired the ECP's counsel what would happen if the PTI convinced the ECP that the funds were not prohibited. The ECP's counsel replied that the ECP had no authority to review its decision to which the justice remarked why the ECP issued the PTI show-cause notices then.
Know More: Prohibited funding case: IHC refers case to banking court
Justice Hassan further remarked it seemed that the ECP's counsel had been instructed to stand by the ECP's ruling. "The court should hear the PTI's arguments here in the court then", he added.
The CJP remarked that the ECP must revert it decision if it was proved that the funding was not prohibited. The bench reserved the verdict upon completion of proceedings.