PPP wants neither delay nor snap polls, says Bilawal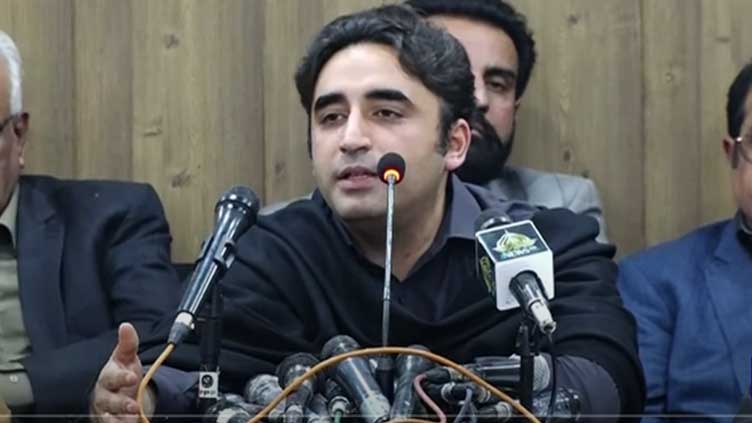 Pakistan
PPP wants neither delay nor snap polls, says Bilawal
KARACHI (Dunya News) – Another twist to high drama in the country's political arena as Pakistan Peoples' Party (PPP) chairman and Foreign Minister Bilawal Bhutto Zardari quashed the Pakistan Tehreek-e-Insaf's (PTI) dire demand to hold snap polls across the country saying that PPP will not support delay or early elections.

Addressing a presser flanked by other PPP's top guns in Karachi, the minister briefed media persons about today's CEC meeting and urged all political parties to throw weight behind the supremacy of democracy, adding that they should run election campaigns under the code of conduct as economic stability hinges on political stability.

The PPP chief commenting on the string of terror incidents carried out by outlawed TTP said that "We have a clear policy towards terrorism. These miscreants are enemies of Pakistan and humanity.

While accusing the deposed premier Imran Khan of recent terror incidents Bilawal said that the PTI chief was the first to release the perpetrators of the APS tragedy and sent them outside the country, adding that the prisoners of Afghanistan were also invited to stay in Pakistan, as a result of which we are facing terrorism again today.

The foreign minister on ongoing political uncertainty in the country said that the election should be held on time, adding that PPP will not support delay or early elections.