Wazirabad incident suspect's lawyer claims JIT prepared report to Imran Khan's liking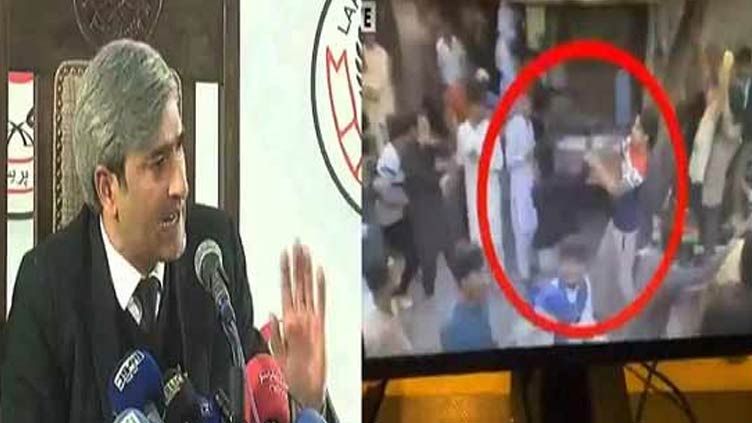 Pakistan
Moazzam's killer is Imran Khan's bodyguard: Mian Dawood
LAHORE (Dunya News) –The lawyer of the suspect in the Wazirabad incident case claims that the joint investigation team prepared a report to PTI Chairman Imran Khan's liking and ignored the basic facts of the incident.
Speaking at a press conference in Lahore, Mian Dawood pointed out flaws in the inquiry of the incident and said the JIT was formed even before a first information report (FIR) of the incident was lodged. Even Pakistan Tehreek-e-Insaf (PTI) leader Fawad Chaudhry declared suspect Naveed innocent in his presser. He further claimed that the JIT, in cahoots with Imran Khan, complicated the case.
Mr Dawood also claimed that Moazzam Gondal was killed by the bullet of Imran Khan's bodyguard but his weapon was not handed over to the investigation team and a video of Moazzam's death was also not made part of the record. He also said an attempt was being made to throw away the basic facts of the incident. Had the JIT investigated properly, Moazzam's killer would have been Imran Khan's bodyguard, he added.