Imran Khan's disqualification: LHC requests CJ to form larger bench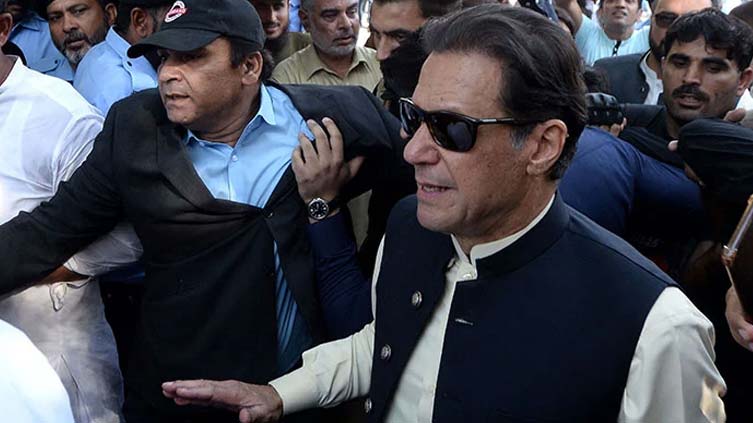 Pakistan
LHC requests CJ to form larger bench in Imran Khan disqualification case.
LAHORE (Dunya News) - The Lahore High Court (LHC) on Friday recommended the formation of a larger bench against the disqualification of Pakistan Tehreek-e-Insaf (PTI) Chairman Imran Khan in the Toshakhana case.
Hearing was held in LHC on the petition seeking removal of PTI Chairman Imran Khan from the post of chairman of the Party.
Justice Muhammad Sajid Mahmood Sethi of the Lahore High Court heard the petition filed by Muhammad Afaq. The federal government, the Election Commission, Imran Khan and others were made parties in the case and directed to submit the responses.
Furthermore, LHC recommended the formation of a larger bench on the petition and sent the file to the Chief Justice of LHC. In this regard, the court said that a larger bench should be formed to interpret the important and legal points raised in the petition.
The Election Commission's lawyer Adeel Ashraf sought 15 days time to file a reply, on which the court gave time to the ECP's lawyer.
Later, the court summoned the Attorney General for assistance and adjourned the hearing till next week.