Let the peaceful revolution come through the vote: Imran Khan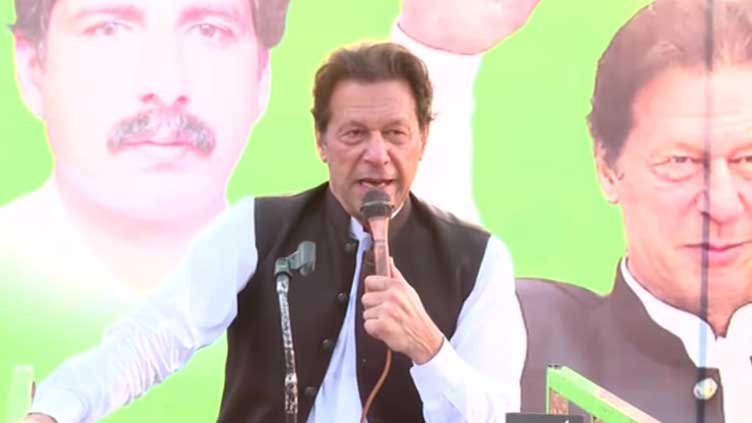 Pakistan
Let the peaceful revolution come through the vote, says Imran Khan
CHARSADDA (Dunya News) – Former prime minister and Pakistan Tehreek-e-Insaf (PTI) Imran Khan said on Saturday that the game would spiral out of control for everyone if the peaceful revolution is stopped.
On Saturday, he told a rally in Charsadda that he would hold another telethon to raise more funds for flood victims. He said that time was not far when he would give the final call and let the peaceful revolution come through the vote.
"I am afraid if the door of the peaceful revolution was blocked, then the game would be out of everyone s hands and the country would suffer," he said.
The PTI chairman, while urging his followers to take to the streets when he would give a call, said that Pakistan would not become a slave of any superpower and we should not participate in the war out of fear of anyone. We sacrificed the lives of 80,000 Pakistanis by participating in the war of America. We will have to make the foreign policy of the country free.
Taking a dig at Pakistan Democratic Movement (PDM) chairman, Imran Khan said that Moulana Fazlur Rehman can announce a fatwa if he is given money, adding that the imported government was imposed on us through conspiracy.
The PTI chairman further said that the incumbent rulers say that the PTI government laid landmines, but when we assumed power in 2018, the external deficit was $20 billion, and when we left the government on April 9, the external deficit was $16 billion and the income was $31 billion. Despite the pandemic, record exports were being made with the record production of four crops during the PTI government's tenure.