Nawaz Sharif, Zardari destroyed country by taking loans: Fawad Ch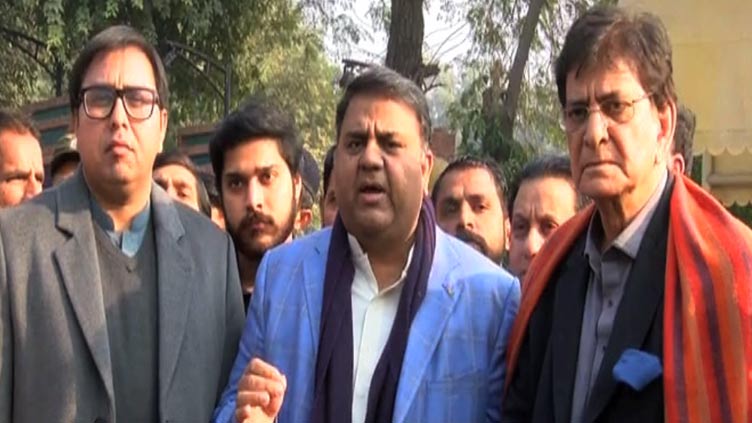 Pakistan
We stand with overseas Pakistanis: Fawad
LAHORE (Dunya News) – Federal Minister for Information and Broadcasting Fawad Chaudhry on Thursday said that Nawaz Sharif and Asif Ali Zardari destroyed the country by taking loans.
Talking to media persons in Lahore along with Shahbaz Gill, Information Minister said that today Pakistan Peoples Party (PPP) is unable to find candidates in Punjab and there is no competition between PTI and political dwarfs.
Fawad Chaudhry said that their politics are only limited to propaganda against inflation. He asked when Asif Zardari will put forward a plan for Sindh province.
The minister further said that they stand with overseas Pakistanis and Pakistan is heading towards stability under the leadership of Imran Khan.