Published On 10 July,2021 11:42 pm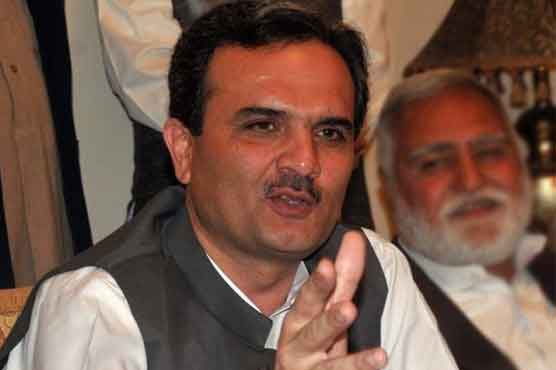 He said Pakhtuns have suffered a lot from the mistakes made 40 years ago
PESHAWAR (Dunya News) – Awami National Party (ANP) senior vice president Ameer Haider Hoti on Saturday said that war in Afghanistan is not the solution to the problem but dialogues will solve the problems and the United States, Pakistan, Russia and China will have to play their role.
Addressing the third anniversary celebrations of Haroon Bilour in Peshawar on Saturday, the former chief minister said that the United States had left Afghanistan and now its neighbors should play role so that peace could be restored.
Welcoming the dialogues between the Taliban and Iranian officials in Iran, he said the decision of the state of Afghanistan should be left to the people there.
The ANP senior vice president said that Pakhtuns had lost a lot of blood and now they could not afford to shed any more blood nor could they remain silent.
He said Pakhtuns have suffered a lot from the mistakes made 40 years ago and we urge the rulers to refrain from repeating the past mistakes and save the Pakhtuns from bloodshed, while allegations of anti-nationalism were leveled. "Today, the predictions of our dignitaries are coming true word for word," he said.
Hoti questioned the rulers and the ruling circles of harm in jumping into the civil war, adding that those who are skeptical of the ANP s loyalty to the country want to ask about the measure of patriotism in their eyes. From the martyrs of Qissa Khawani to Bashir Bilour and Haroon Bilour, the history of the sacrifices of the ANP is in front of the whole world.