Published On 17 June,2021 03:47 pm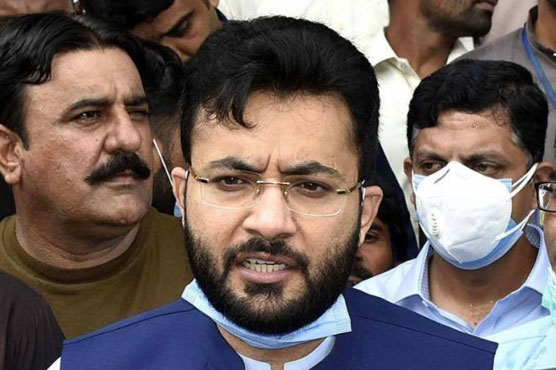 Govt taking exemplary steps for improving purchasing power of people: Farrukh Habib
ISLAMABAD (Dunya News) - Minister of State for Information and Broadcasting Farrukh Habib has said Thursday that exemplary steps taken by government for improving purchasing power of people has increased annual per capita income from Rs 186,000 to Rs 246,000.
In a statement, the minister said that maximum relief has passed on to the citizens by avoiding any new direct tax in budget for the next fiscal year.
He said it is for the first time in the history of Pakistan that up to six million households would be given interest-free loans amounting to 500,000 rupees to steer them out of poverty.
The minister also called out Bilawal Bhutto saying that he was presenting false statistics of budget. Earlier, PPP Chairman Bilawal Bhutto had said that Prime Minister (PM) Imran Khan has put a sales tax of 17% on dairy products in a country where one of every three children is suffering from malnutrition.
PPP chief said that Imran Khan imposed taxes worth Rs 700 billion after fixing Rs 20,000 as the income of laborers in the budget. He further said that 17% cut in the income of common man and 25% hike in the prices of essential items within one year is the real face of change.
Bilawal Bhutto maintained that imposition of 17% sales tax on dairy products was equivalent to killing the children in a country where poverty ratio was 40%. He said that public response will be too intense to be handled by Imran Khan after the rise in inflation as a result of spike in the prices of flour, oil and electricity in the budget.
He said that the PTI government was trying to snub the voices of opposition in order to hide the facts of anti-people budget from the public.