Published On 18 March,2021 10:01 pm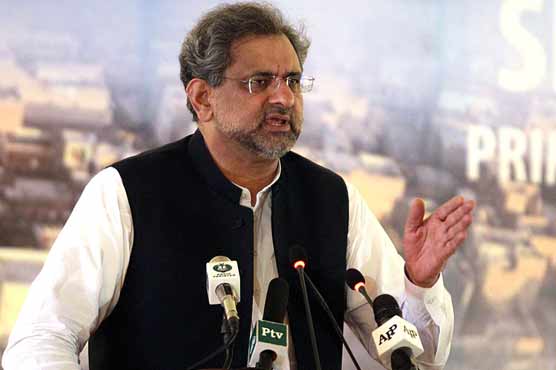 PML-N to part ways with PPP if not agreed on resignations: Shahid Khaqan
ISLAMABAD (Dunya News) - Pakistan Muslim League-Nawaz (PML-N) leader Shahid Khaqan Abbasi has said that resignation is not a solution to any issue but an expression of opinion. If the PPP does not agree with resignations then we will part ways with them and choose our own path.
Speaking on Dunya News program "Naqt-e-Nazar", Shahid Khaqan Abbasi said that PML-N cannot sit in such assembly which was formed in the result of a rigged election.
He said that the Prime Minister stands in the Assembly and insults the opposition, how can there be a consensus. When the opposition speaks they say that we are demanding NRO.
The PML-N leader said that the only solution now is for everyone to first repent that no one will steal elections in future, and then the issue of electoral reforms can move forward.
Answering a question, he said that the solution to the problems of the people is not in the present system, not in the present assembly. If any party can solve the problems by staying in the assembly, then it should present an argument.
Shahid Khaqan Abbasi said that the option of resignations was included in the declaration of the first day of the PDM. PPP will give its answer after CEC. Everyone in the PDM expresses an opinion but a consensus is formed. There is disagreement over the resignations.
He said that PPP has been given time to go to CEC. Our goal is not to gain power but to change the system in the country. The country cannot move forward without changing the system.
Shahid Khaqan said that the name of the opposition leader in the Senate nominated by PML-N has been agreed. The PPP was also involved in the decision. We have finalized the name of Azam Nazir Tarar, not Sherry Rehman, he added.