PPP expresses reservations on ECP's schedule for Senate elections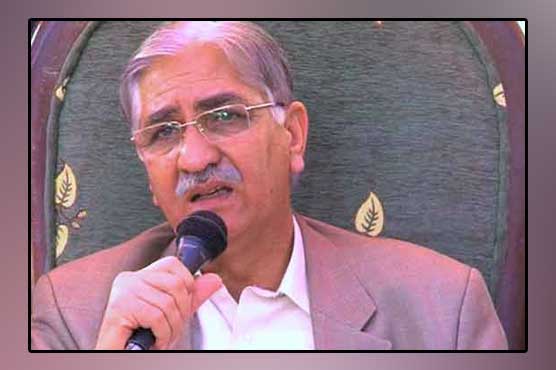 PPP said it was difficult for a party like PPP to finalize list of candidates in such a short time.
ISLAMABAD (Dunya News) – Pakistan Peoples' Party (PPP) on Friday while expressing reservations over schedule for Senate elections said that it was difficult for the parties for screening of candidates, bank accounts and other matters within two days given by the Election Commission of Pakistan (ECP).
In a letter written to the ECP by the Nayyer Bukhari after consultation with the party leadership stated that it was difficult for a federal party like the PPP to finalize the list of candidates in such a short time, which includes candidates' interviews, scrutiny and other matters, for which the party's parliamentary board needs time.
The letter also stated that all the candidates wanted to file a case before the party leadership and the parliamentary board and the candidates cannot be interviewed before the schedule is released, which is not commendable.
It further stated that everything could not be done in two days. There are also complications of bank accounts due to global anti-money laundering and it is not possible to open bank accounts in a day or two.