Army Chief expresses grief on assassination of Maulana Adil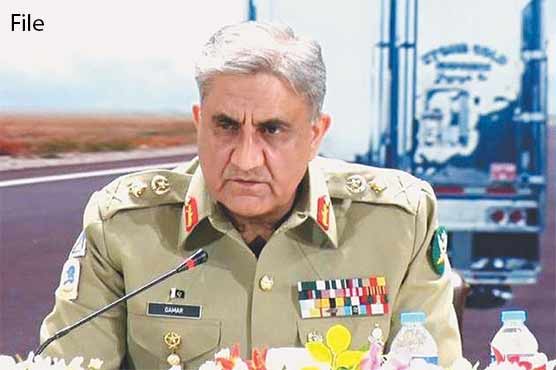 Religions scholar Maulana Adil and his driver were killed by unidentified armed men in Karachi
RAWALPINDI (Dunya News) – Chief of Army Staff General Qamar Javed Bajwa expressed grief on assassination of renowned scholor Maulana Adil Khan in Karachi and strongly condemned the incident.
According to Inter Services Public Relations (ISPR), General Qamar Javed Bajwa termed the incident an attempt to foment unrest by Pakistan's enemies. COAS also directed all out support to civil administration to bring the criminals to justice.
Prime Minister Imran Khan strongly condemned the target killing of Maulana Adil of Jamia Farooqia in Karachi.
In his message on twitter PM Imran said that his government has known and he have repeatedly stated this on TV, since last 3 months India's attempts to target kill Aalims from Sunni and Shia sects to create sectarian conflict across the country.
He said that we have prevented a number of such attempts preemptively in last few months. Our intelligence organizations and law enforcement agencies will nab the culprits of this murder also.
Earlier, renowned religions scholar Maulana Adil and his driver were killed by unidentified armed men in Karachi.