Govt creating crises to hide its failures: Moula Bux Chandio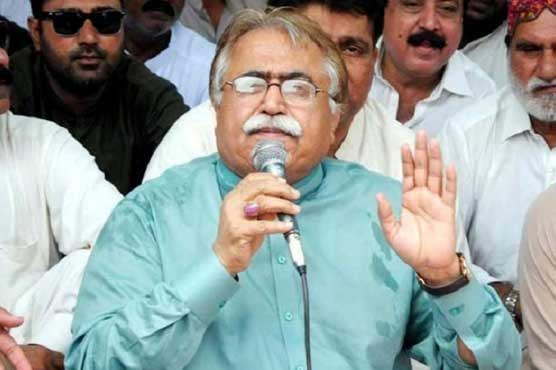 Moula Bux Chandio rejected statements blaming Sindh for wheat shortages
KARACHI (Dunya News) – Pakistan People Party (PPP) leader Moula Bux Chandio said that incompetent government which is imposed on the country is creating crisis to hide its failures.
The PPP Secretary for Information accused Imran Khan's government of disrespecting Sindh's right to govern and said that people's government in Sindh has been stripped of its privilege to change the IG.
Moula Bux Chandio also announced to fight for provinces' right to govern and accused federal government of interfering in affairs of Sindh's government.
He also rejected statements blaming Sindh for wheat shortages and asked that if Sindh created wheat crises than who raised price of sugar.
He also urged 'slaves of Bani Gala' to inform the public about reasons behind increase in price of electricity, petrol and gas.